World's #1 finishing resource since 1989
No login needed: Chime right in
topic 59364
Colored finish on 5/8 inch steel balls
July 27, 2013
Q. I've been trying for weeks to simply find some steel balls (or other that would be attracted to magnetism) in a small array color selection. Can anyone help me out in this quest? It is meant for a product.

Best,
Marius Bjornsen
- New York
---
First of two simultaneous responses -- July 31, 2013
adv.
We can color anodize 420 stainless steel.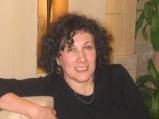 Anna Berkovich
Russamer Lab

Pittsburgh, Pennsylvania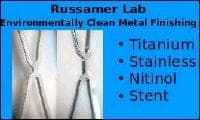 ---
Second of two simultaneous responses -- July 31, 2013
A. One way would be to contact a local gun store or on-line ammunition dealer. Ask for 18 or 20 gauge colored steel shot, it might be a special order because usually the colored shot is more readily available in 12 gauge. Waterfowl Magazine published an article related to this topic on July 28, 2011. The piece was written by L.P. Brezny. The article mentions brand names.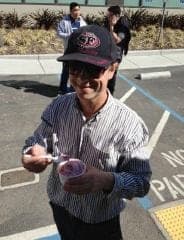 Blake Kneedler
Feather Hollow Eng. - Stockton, California
---
August 1, 2013
A. Correction:
I double-checked the sizes and the gauge mentioned (18/20) is way too small for you, my apologies. You might get away with the color anodizing as proposed by the O.P., it depends on your application. Here are three more durable options:
1. The best option would be to work with a reputable machine shop or manufacturer and write them a specification. They will probably charge $500-1000 depending on the quantity and other factors. This would give you very good quality.
2. Another option to save money would be to go buy ball bearings of the desired size. These are widely available from industrial distributors. Then take the ball bearings to a painting company or a coating company. The painting companies will probably charge less and do the work more quickly but the coating companies will likely give a more durable finish. Write a specification.
3. The cheapest and dirtiest option would be to buy the ball bearings and different colors of fingernail polish. You will also need a can of elbow grease.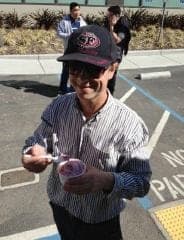 Blake Kneedler
Feather Hollow Eng. - Stockton, California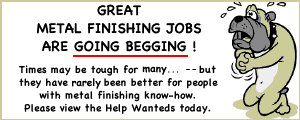 Junior Quality Engineer [Santa Clara, CA]
Plating Process Engineer [Wenatchee, WA]
Plating Supervisor [Chicago]
Plating Quality Inspector [Chicago]