World's #1 finishing resource since 1989
No login needed: Chime right in
topic 59346
Hydrogen Embrittlement and Magnetic Particle Inspection
July 22, 2013
Q. An aerospace prime contractor's standards for hard chrome plating, cadmium electroplating and manganese phosphate coating (et. al.)

"Parts that have not been embrittlement relieved in such a manner to conform to the above requirements shall be subjected to magnetic particle inspection, per XXXXXXX, as soon as they have been embrittlement relieved as specified in Table 1. Rejection on such parts shall be based upon the magnetic particle inspection in accordance with a Material Review Board (MRB) decision."

I have a hard time comprehending magnetic particle inspection, when done immediately after the bake, identifying cracks when a delay is just over four hours, rather than slightly less than four hours, at the same temperatures unless there were subsequent machining or fabricating operations, or service related stress introduced.

I would appreciate any comment or direction to published information.
Douglas Hahn
procurement quality engineer - Pooler, Georgia
---
July 23, 2013
A. Douglas,
According to Mil-Std-1501F Sect. 5.3.2, "Magnetic particle inspection. When specified, parts shall be cleaned and inspected per ASTM-E1444, for any deleterious processing effects on the part. The acceptance standard should be as required by responsible engineering organization." With that in mind, I would read Mil-Std-1501F and any other appropriate specifications (such as any listed on your drawings and paperwork) along with ASTM-E1444. If that doesn't answer all of your questions you may need feedback from your client per Mil-Std-1501F Sect. 5.3.2.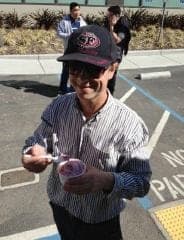 Blake Kneedler
Feather Hollow Eng. - Stockton, California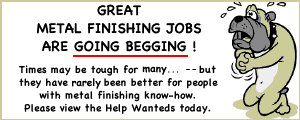 Plating Process Engineer [Wenatchee, WA]
Plating Supervisor [Chicago]
Plating Quality Inspector [Chicago]