Where the world gathers for
plating, anodizing, & finishing Q&As since 1989
-----
RoHS Zinc Plating ASTM B633 Type III - are trivalent chromates ready for prime-time

Q. For about 5 years now, I have been trying to find an effective method to procure RoHS zinc plated fasteners (bolts, machine screws, nuts, etc.) that perform similar in corrosion resistance to the the previous non-RoHS (Hexavalent Chromium) zinc plating :-(

We currently use ASTM F1941/F1941M-16 [affil. link] FE/ZN 5ANS which, when plated correctly, performs great. It is not the best from a logistics standpoint though. Our suppliers send their off-the-shelf RoHS fasteners out to a plater and have them stripped and re-plated (~$250 lot charge). In order to make this cost effective, we generally order quantities in 10K range but for some of our low runners this may be 10 years or more worth of inventory. In addition to the cost hurdles, our lead times are typically 8-10 weeks which has caused some supply problems. I would appreciate any suggestions on how to decrease cost and lead time while still achieving our necessary corrosion resistance (96 hours to white zinc corrosion). Maybe a supplementary finish that could be added in house to off the shelf hardware?
D. Bennett
- St. Louis, Missouri
December 14, 2022
A. Hi D. I spent a lot of time in dozens of zinc plating shops in my career which makes me suggest, as a first thought before I have any real data from you, that the problem may not be RoHS-compatible trivalent chromating vs. hexavalent chromating, but that many off the shelf fasteners don't have 5 microns of plating and are not plated in compliance with any spec ... they are plated as a commodity at the lowest possible price with just enough zinc (probably 3 microns average) to look okay at first glance. The top coat/sealer required with trivalent chromating might be skipped for cost savings.

Often these parts are ordered with 'clear zinc' being the totality of the specification; so the plating shop does the minimum they can get away with. Are the unsatisfactory parts you buy actually labeled as "ASTM F1941/1941M-16 FE/ZN 5ANS"? -- because that specification seems to require passing 96 hours salt spray. Perhaps you could try dipping in water soluble lacquer (contact a plating process supplier), switch to hot dipped galvanized, mechanically plated, or zinc alloy (Fe-Zn or Fe-Ni) plated fasteners, or simply buy from a specialty hardware supplier who promises full ASTM F1941/F1941M-16 [affil. link] FE/ZN 5ANS compliance?
Luck & Regards,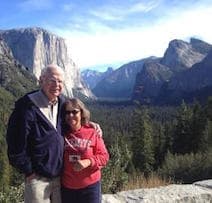 Ted Mooney, P.E. RET
Striving to live Aloha
finishing.com - Pine Beach, New Jersey



---
---
---
Closely related historical posts, oldest first ...
Q. My company is looking for a replacement finish. The thread forming screws we use are currently non-compliant with RoHS. Does anyone know where I can find data on salt-spray life for various alternate steel finishes which are RoHS compliant?
Mark H. Stark
OEM valves - St. Louis, Missouri, USA
2005
----
Ed. note Dec. 2022: When reading negative comments about RoHS/trivalent chromates, pay attention to the dates on postings. In the old days trivalent coatings exhibited very little salt spray resistance (12 to 24 hours). Modern trivalent coatings with 'sealers' after the chromate match hexavalent coatings in salt spray resistance.
A. You didn't say what your current finish it, Mark, but I'll guess it's zinc plating with a chromate conversion coating. Most plating chemical suppliers and many plating shops now offer zinc plating with proprietary RoHS-compliant, non-hexavalent conversion coating systems. The new systems usually involve an additional step or two, perhaps a sealer, but will achieve similar salt spray results, although at a higher cost.

Zinc plating with conversion coating is probably the least expensive coating. There are alternative coatings that, depending on your needs, might be organic or dip spin, or platings of different metals, etc.; but in that case a comparison of salt spray life is meaningless because different coatings react differently to salt spray without implying anything at all about anticipated service life. Salt spray testing is a QA method to help insure that the process has not gone south, and has little other bearing on life expectancy. For example, no other finish even compares to galvanizing for real-world life in some environments (75 years and more outdoors with zero maintenance), but its salt spray performance is poor.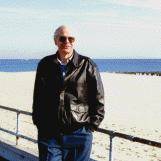 Ted Mooney
, P.E.
Striving to live Aloha
finishing.com - Pine Beach, New Jersey
Q. Thanks for responding Ted,

Your guess was correct. We had to take a step backward years ago when cadmium plating became unusable. I'm just trying to make sure we don't reduce our corrosion protection further because of RoHS. Is this latest plating really comparable? Are there other alternatives?
Mark H. Stark
[returning]
- St. Louis, Missouri
A. It is right to be concerned from the viewpoint that a more complicated solution introduces more opportunity for error and is therefore never as reliable as the simpler solution, but all of the world's auto manufacturers have now accepted zinc alloy plating with RoHS-compliant trivalent chromating as comparable in corrosion resistance. I don't think there's much need for worry about that part, but corrosion resistance was rarely the heart of why cadmium plating was done.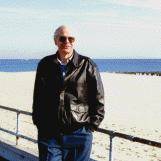 Ted Mooney
, P.E.
Striving to live Aloha
finishing.com - Pine Beach, New Jersey
---
---
RoHS-compatible zinc and chromate does not have sufficient salt spray rating
Q. My name is David Hurt. I am the purchasing agent for a company purchasing hydraulic fittings from South Korea -- and their knowledge of plating leaves a lot to be desired. Our fittings used to be zinc plated but contained hexavalent chrome which is now being restricted by the European Union. We have changed to the "silver" trivalent chrome but the corrosion resistance to salt water is not satisfactory. Can anyone recommend a plating that would last 400 plus hours to salt spray conditions (ISO 9227 [affil. link] and ASTM B117 [affil. link] )?
I'm also concerned about flaking when these fittings are crimped onto hydraulic hose.
David Hurt
Buyer - Oklahoma City, Oklahoma, United States
August 7, 2009

Hi, David. This is a site of international camaraderie where people help each other; Still, I know from dozens of similar postings over the years that an 800-pound gorilla just came into the room with you; so as the forum curator, I must introduce him: People don't like to hear that you're sending your business to their offshore competitors who work cheaper and don't know what they're doing ... and you'd therefore like the readers domestic shops to, for free, teach those lower-priced offshore competitors who "leave a lot to be desired" how to keep your business instead of it coming back to the USA :-)
A. Anyway, tin-zinc plating would give you better ductility for crimpability. All trivalent chromate conversion coatings are proprietary, and are based on varying technologies. If your job shop cannot get assistance from the process supplier to obtain these salt spray ratings, that shop must find another process supplier or you must find another jobshop, because the formulations are not generic information but proprietary info. Good luck!
Regards,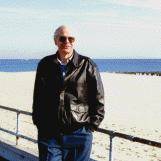 Ted Mooney
, P.E.
Striving to live Aloha
finishing.com - Pine Beach, New Jersey
A. You request 400 Hours in salt spray.
I assume that you are referring to red rust and not white rust. No way 400 H to white rust.

Your hex chrome chromate -- was it a blue one or an iridescent one?

The replacement of the iridescent is a thick layer tri-chrome , while the replacement for blue is a thin one.

The iridescent and the thick ones are much more protective than the blue one.

Now - if you need corrosion resistance with a tri-chrome , a sealer on top of it is a MUST.

Last but not least, it is not only about chromate. In case you need resistance to red rust, 8 microns of think is the minimum thickness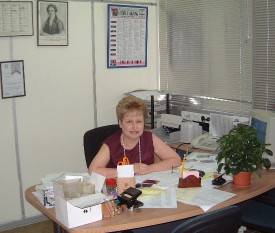 Sara Michaeli
Tel-Aviv-Yafo, Israel
---
---
B633-07 type V or VI (zinc plated Fe with RoHS passivation) fasteners fail salt spray
Q. Hi
I work in an electroplating plant as a chemist.
We are required to perform B633-07 type V or VI (zinc plated Fe with RoHS passivation). We used a ROHS passivation based on Cr3. It turned out well with metal plated but not with Bolts, Washers and fasteners. There did not pass 72 hours salt test.
Could you advise on modification of the conditions or a new passivate?

Thanks for the assistance
Shay
Shay Ben-Meanchem
chemist and buyer - Israel
January 7, 2011
? Dear Shay,
could you write your bath conditions and chemical analytical to try help you?
Best regards,
Ali Gomaa Farid
metal finishing expert - Egypt
---
---
Q. We are converting zinc-plated part specs to RoHS (to ensure no hexavalent chromium).
I would like to maintain equivalent salt-spray corrosion resistance.
Looking through the forum I see people claiming that the trivalent chromates are:
much worse than..
almost as good as..
equivalent to...
better than...
hexavalent chromate. Since these answers span several years, it wasn't clear whether there was a consensus developing or even whether the answer had changed as the processes and formulations have evolved.
So - can I get a RoHS compliant ASTM B633 [affil. link] Type III finish that is [corrosion] equivalent to the non-compliant hex-chrome version and if so, how do I clearly state that on a spec?
Paul Maier
Design Engineer - Lowell, Massachusetts, USA
July 15, 2013
A. Hello Paul,

The equivalent is ASTM B633 [affil. link] Type V. You have the same thickness, you can have the same corrosion resistance. For clear blue chromates, trivalent are (in my opinion) far better than hexavalent ones. Take a try with a few in "lab scale" (2-3 gallons, a few parts) and have them tested for corrosion resistance.

For yellow chromates (ASTM B633 [affil. link] Type II), the equivalent is Type VI. But yellow hexavalent chromates are far better than yellow-colored trivalents, in my experience.

Well, I hope you can change to trivalent and improve your results (process cost, quality, and water treatment costs). Good luck!
Daniel Montañés
- Cañuelas, Buenos Aires, Argentina

Thanks for your response, Daniel. I talked to a local plater who also suggested the type V (and said that it was rated better than the old (non-RoHS) process. Your explanation about the yellow trivalents (type VI) not being as good as the yellow hex was also helpful. I think that may have explained why some folks on the forum were indicating that the trivalent wasn't up to par. In any case, I am going to move forward with a clear/blue type V and will run some tests. Once again - thanks for your input.
Paul Maier
[returning]
- Lowell, Massachusetts, USA
A. The equivalent for yellow hexavalent chromate is a thick trivalent chromate, and the equivalent for clear hexavalent chromate is a thin trivalent chromate.

You can improve the corrosion resistance by applying a sealer on top of the trivalent chromate.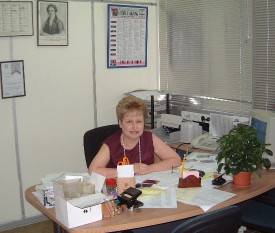 Sara Michaeli
Tel-Aviv-Yafo, Israel
A. Perhaps my experience is dated. But I believe that a trivalent "chromate" is merely a decorative finish. Somebody show me a part with that on it, with no sealer, that will stand up to a salt spray, and I'll become a believer.

I question the environmental benefit of using some "eco/green" finish when corrosion resistance, and hence the useful life of the part is lowered.

Dave Wichern
Consultant - The Bronx, New York
A. Hi David. You are extremely knowledgable in metal finishing, but in this specific area I do think recent progress in trivalent chromates may be substantial. Although today's trivalent chromates are not the equal of hexavalent in ALL ways, they are not the trivalents of the old days, and I believe they are the equal of hexavalents in salt spray resistance. My understanding, subject to correction by someone more knowledgable, is that the thin film trivalents generally require a sealer but the thick film chromates do not.
Regards,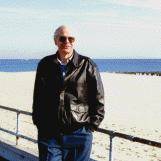 Ted Mooney
, P.E.
Striving to live Aloha
finishing.com - Pine Beach, New Jersey
A. Hello Ted,
I fully agree with your view.I have been connected with this finish for auto parts for multi national companies for the last 6 years ever since the arrival of trivalent chromate. They have been so remarkable in Salt-spray testing -- one customer company has revised the hours for white corrosion from 96 to 140 hours now.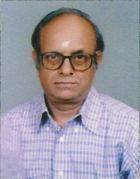 Subramanian Ramajayam
consultant - Bangalore, India
---
---
Q. We have a print that calls out for zinc ASTM B633 [affil. link] fe/zn 5 sci type V. Our plating sources are unclear of what the V is:
Cathy Delbridge
- Sterling Heights, Michigan usa
August 31, 2018
A. Hi Cathy. You and/or your plating shops need to spring for a recent edition of ASTM B633 [affil. link] , rather than outdated versions. Type V is clear trivalent chromate ... but no one can certify to it, nor inspect for compliance with it, based on just that one fact; you need to comply with the whole spec.
Regards,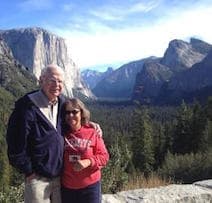 Ted Mooney
, P.E. RET
Striving to live Aloha
finishing.com - Pine Beach, New Jersey