World's #1 finishing resource since 1989
No login needed: Chime right in
topic 59312
One key on vintage flute is misplated with something
June 24, 2013
Q. I'm working on a very unique Flute with an aluminum body. One key is badly corroded, which is very odd because all of the other keys are in pristine condition. My guess is that someone "dipped" the key into something that ate it...oops! The manufacturer has been out of business for some years, and I'm having difficulty finding any information regarding how the keys were constructed. One source suggests German silver, but I don't think that's correct. Another suggests they're stainless, but it' pretty obvious this key was plated with something...is it possible the top coat is "plated" stainless? It's also definitely not nickel or chrome. Any suggestions would be appreciated!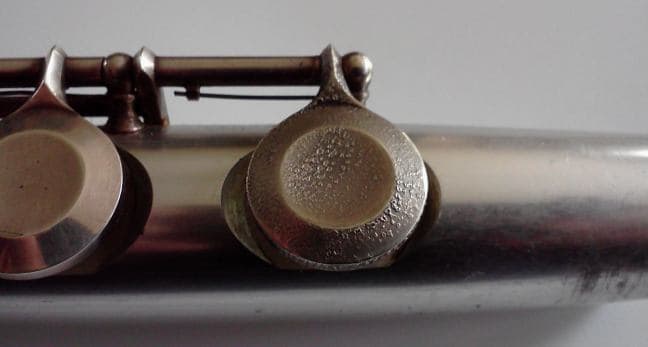 Michael Irwin
Musical Instrument Repairs - Altadena, California, USA
---
June 30, 2013
A. I would suspect a plastic coating that failed or was improperly applied. Even if it's not, polishing it with a rotary tool back down to an even finish seems to be the simplest repair.
Marc Banks
Blacksmith - Boone, North Carolina, USA
---
October 6, 2013
A. The green you reference indicates the material is bronze and the white is common problem associated packing materials used in packing of China bronze art products for transport. Can remove with baking soda blasting or Dremel with nylon cup wheel.
adv.
If need to use more aggressive then we can sell you a patina repair kit for recoloring.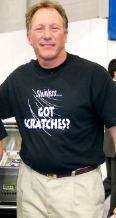 Barry Feinman
BarrysRestoreItAll

Carlsbad, California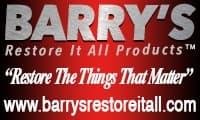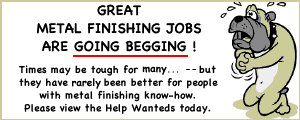 Junior Quality Engineer [Santa Clara, CA]
Plating Process Engineer [Wenatchee, WA]
Plating Supervisor [Chicago]
Plating Quality Inspector [Chicago]