World's #1 finishing resource since 1989
No login needed: Chime right in
topic 59306
Black pattern staining found Sulfuric acid anodizing 7050 hand forging parts
June 20, 2013
Q. Parts made from 7050 hand forging, are first rough machined in condition T0 and heat treated to condition 7050-T74 before final machining to drawing requirements.
When those parts are sulfuric acid anodized and dichromate sealed they came with black patterns. By using SEM-EDS, the black stain has been identified as Carbon. The FIB (Focalized Ion Beam) was used to perform a cross section in the contaminated zone and shows that the defect is located underneath the anodic film.
Even when the part was stripped twice, the black pattern resurfaced.
As we know that carbon cannot diffuse and is not soluble in aluminum, how we can explain it's presence in the alloy and in which form.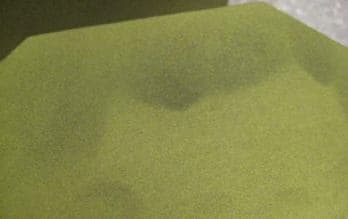 Thank you for any indication.
Said Ziane
Engineer - Montreal, Quebec, Canada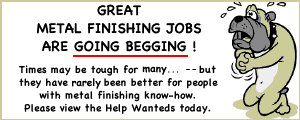 Junior Quality Engineer [Santa Clara, CA]
Plating Process Engineer [Wenatchee, WA]
Plating Supervisor [Chicago]
Plating Quality Inspector [Chicago]