World's #1 finishing resource since 1989
No login needed: Chime right in
topic 59293
What nickel plating process was used on 1966 Fender amplifier?
June 9, 2013
Q. Hi,
Is there a chance you guys could help me with the type of nickel plating used on this 1966 US-made amplifier chassis.
All I know is that the chassis was made of steel and was nickel plated over copper plating.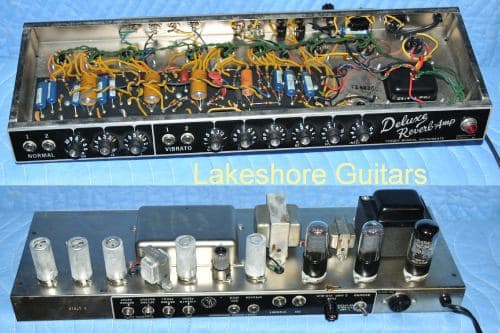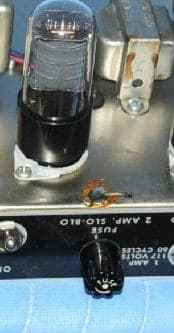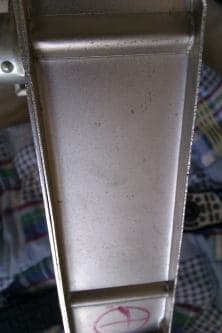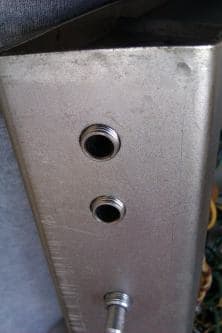 What I would like to know is what type of nickel bath could have been used back then?
Sulfamate, maybe electroless?

Thank you!

Piotr
Piotr Czajer
- Poland
---
June 13, 2013
A. Hi Piotr. Electroless nickel is quite expensive (by some accounts about 10x the cost of electrolytic nickel), so I strongly doubt that it would be used to plate a chassis, and it is rarely applied over copper plating. If it is indeed copper-nickel plating, the nickel plating is probably Watts Nickel because that is the most common type. What is your reason for believing it is copper-nickel rather than zinc plating (probably the most common chassis plating) or tin plating (I see a couple of wires soldered to the chassis)?
60 years later and still nothing makes music sound "live" like an old Fender tube-type. I was at The Grand Old Opry in Nashville, which has the best sound system and acoustics I've ever heard, and there on the stage, among dozens of big amps and speakers were a couple of Fenders :-)
Regards,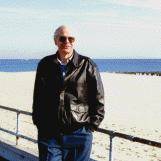 Ted Mooney, P.E.
Striving to live Aloha
finishing.com - Pine Beach, New Jersey
---
June 16, 2013
Q. Hi Ted,

Thank you so much for the reply. You are so right about the sound of a vintage Fender. It's still hard to beat!

From what I know the 1966 year for Fender was a special one as almost all the chassis were nickel plated. Then they went to zinc.
Most of the zinc plated chassis from that period are dull grey and covered on white rust.
The nickel ones stay fairly clean and can be polished to a nice shine.
This one had a bit of red rust and now has the plating electrolytically stripped.
The copper come out.
The did a great job back then as the original nickel was hard to strip.
I just wanted to know what might be the nickel used back then in order to have the amp replated.
I do agree that in 95% it was done in a watts bath.

Best wishes,
Piotr Czajer
[returning]
- Warsaw, Poland
---
June 18, 2013
A. Sorry Piotr, I don't have inside info on what nickel plating process Fender would have used. If any reader knows, they are certainly welcome to tell us. Good luck with this.
Regards,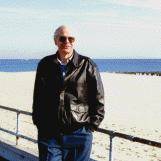 Ted Mooney, P.E.
Striving to live Aloha
finishing.com - Pine Beach, New Jersey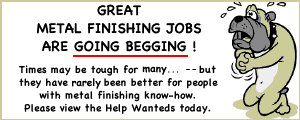 Plating Process Engineer [Wenatchee, WA]
Plating Supervisor [Chicago]
Plating Quality Inspector [Chicago]