World's #1 finishing resource since 1989
No login needed: Chime right in
topic 59267
Ion Plating vs. Anodizing.
May 6, 2013
Q. Hi,

I have a major problem. I'm a student of chemical engineering.

I'm doing a paper on coatings and the sources are very poor.

I wish to know what is the difference between IP and Anodizing? Which is better?
How to tell, only looking, which is IP and which is anodizing?
Does IP Gold contain molecules of gold?

Sorry for the grammar errors. I'm Brazilian.

Thanks.
Danielly Lima
- Sao Paulo, Brasil
---
May 9, 2013
A. Hi Danielly. Books may be hard to find, but it will prove worth the effort. For a chemical engineer to rely on internet postings for their technical education is not a very good idea :-(
Ion plating probably means PVD (physical vapor deposition), a vacuum process applicable to the deposition of a number of different metals and alloys. It can be done for functional reasons like applying hard coatings such as TiN to tooling, and it can be done for decorative reasons, such as applying TiN to jewelry for a gold looking appearance.
"IP Gold" is not very definitive. Certainly it could be real gold applied by a PVD process, but it could also be slang for TiN that looks like gold and is used in costume jewelry. It could also be slang for a mixed process where both TiN and gold are applied in order to give exacting color but economy and wear resistance. That's the thing about short and handy phrases like "IP gold": there's no way to stop people from using them in the way that is most handy to them. As a chemical engineer, you'll see the value of referring to definitive specifications rather than ambiguous slang.
"Anodizing" is an electrochemical "wet" (aqueous) process where the work is made anodic to convert the metal on the surface of the item to an oxide. It is most frequently done to aluminum (please see our FAQ, "Introduction to Anodizing of Aluminum") but it is also less commonly applicable to titanium, magnesium, stainless steel, zinc, and other metals. I think it will be pretty obvious in many cases whether a coating is IP or anodizing, but determining for sure what a surface finish is, just from its appearance, is not always easy -- especially because manufacturers will forever try to make inexpensive finishes look like more expensive ones. Good luck.
Regards,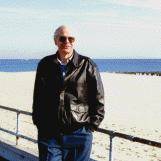 Ted Mooney, P.E.
Striving to live Aloha
finishing.com - Pine Beach, New Jersey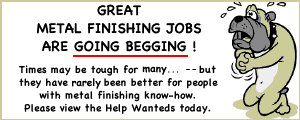 Junior Quality Engineer [Santa Clara, CA]
Plating Process Engineer [Wenatchee, WA]
Plating Supervisor [Chicago]
Plating Quality Inspector [Chicago]