World's #1 finishing resource since 1989
No login needed: Chime right in
topic 59253
Powder coating that can be repainted without conventional mechanical surface prep?
April 24, 2013
Q. My boss and I have been told by the PPG rep that there are now powder coatings that can be easily repainted or painted over. We have a 2 step manufacturing project for a product. Preliminary assembly is completed and then the parts Are sent on 5000 mile trip to the assembly factory and final painted once there. We would like to know the name of this repaintable powder coat system if it exists
John Bella
Director - Cookeville, Tennessee, USA
---
April 26, 2013
A. Well powder over powder has been happening for many years now here in OZ.
Generally it is done by small shops who do not have complex chemical pre-treatment capability but want performance.
They generally abrasive blast steel substrates then apply a Zn rich epoxy primer powder which is gelled only (not cured out).
They then apply a finish powder, usually polyester, and fully cure out the final product.
It works.
Obviously if you are going to epoxy prime then you will need to avoid UV exposure before final coat, otherwise there will be surface oxidation to contend with.
The other thing to take into consideration is that if there is mechanical damage to the prime coat in transit then applying a finish coat on top will only exaggerate the defects.
Gel Cured Primer coats are of course, more susceptible to damage than fully cured products so extra care is needed in packing for transportation.
Hope this helps,
Bill
William Doherty
Trainer - Salamander Bay, Australia
---
April 28, 2013
A. I've never really understood the mechanism in part curing an epoxy powder applied primer then overcoating with polyester and full curing.
Does this mean that epoxy and polyester can cross link to each other despite their dissimilar chemistries?

Our powder supplier tells us that it will work with some epoxy based primers to fully cure, the overcoat (immediately) with polyester and full cure that. But where is the intercoat adhesion from? Its not mechanical (no sanding), so presumably chemical? But wasn't the epoxy fully cured therefore ... Well, I don't understand it, but they say it works!

Certainly part cured first coat and second coat then full cure when using same chemistry works, we've proven that one beyond doubt.

Geoff Crowley
Crithwood Ltd.

Westfield, Scotland, UK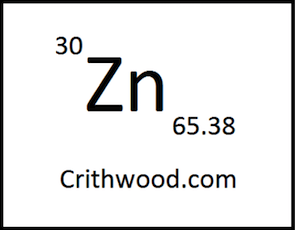 ---
May 1, 2013
A. Hi Geoff,
Yes it definitely works.
I have examples of MS railings which I had Hot Dip Galvanised, Chrome Phosphate pretreated, Epoxy Prime Powder and finish coat Polyester over twenty years old.
These are within 10 meters of the Pacific facing NE.
The prevailing wind is a North Easter.
The securing Dyna bolts were galv. and have been replaced twice.
The railings are in perfect condition.
I do not believe there is any chemical interaction between the coats, though I am not an Organic Chemist.
I believe that the part cure of the prime coat and full cure of finish coat on top has allowed the two coatings to fuse together.
The terrific corrosion protection of the pre-treat and prime coat preventing any "nasties" which have undoubtedly penetrated the Polyester finish coat from proceeding further to deteriorate the system.
That is my best guess.
The performance speaks for itself.
I have no doubt that those railings will be just as good in another 10, 20 years.
Regards,
Bill
William Doherty
Trainer - Salamander Bay, Australia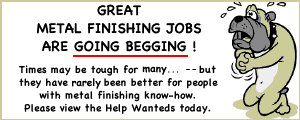 Plating Process Engineer [Wenatchee, WA]
Plating Supervisor [Chicago]
Plating Quality Inspector [Chicago]