World's #1 finishing resource since 1989
No login needed: Chime right in
topic 59173
Coating to prevent high temperature discoloration of stainless steel
February 25, 2013
Q. As a part of a development project for a manufacturer of valves, we are searching for a high temperature protective coating, which can prevent oxidation.

As a part of the manufacture of the valve, it is heated to approximately 1000 °C, in order to anneal the valve. After the heating the stainless steel is quenched in water. The manufacturer wants to avoid miss-coloring of the valves. The manufacturer have tried protective gas with success, however the expenses of the gas was unacceptable high, and there for they are searching for a cheaper alternative.

Can you recommend us a "protective coating"?
RFQ: Can the product be delivered in Europe, or does the manufacturer have a European representative we can contact?

Best Regards
Anette, Denmark
Anette Rasmussen
Consultant - Lyngby, Denmark
---
March 3, 2013
A. What if you tried ceramic or enamel painting? Good luck.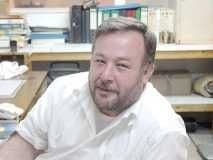 Khair Shishani
aircraft maintenance - Al Ain, UAE
---
March 5, 2013
A. Anette

Copper plating is used to mask select surfaces from absorbing carbon during carburizing operations. Might work in a vacuum environment also. You would need to strip the copper after your annealing operation. There might be some outgassing from/of the copper plating.
Willie Alexander
- Colorado Springs, Colorado
---
March 9, 2013
A. Dear Anette

You experience discoloring due to oxidizing of stainless steel, a situation well known from welding or annealing.
I see 3 possibilities
1. Remove oxygen by the use of protective gases or vacuum
2. Protective coating, which have to be applied and removed
3. Remove discoloring
Since I have no clue of sizes, it is difficult to put up prices, but solution 2 sounds as the most expensive to me.
I guess you need an economic alternative for your costumer, and remove discolor on stainless can be done by pickling. You did not mention the stainless type, so I can not come up with a pickling solution, but some salt of HF is always convenient.
Best regards
Bo Konig
- Aalborg Denmark