World's #1 finishing resource since 1989
No login needed: Chime right in
topic 59171
What is the temperature of galvanizing bottom dross
February 22, 2013
Q.
This is my first time using this forum.

My current interest is in characterizing the thermal and physical phenomenon of the galvanizing bath from the perspective of a furnace builder.

I am curious as to whether anyone involved in the Batch Hot Dip Galvanizing process has measured the temperature of their Bottom Dross whilst in the kettle?

And furthermore, does this seem related to your particular method of heating the kettle/bath?

thanks for any information,
Joe Brennan
- Pittsburgh, Pennsylvania, U.S.A.
---
February 26, 2013
A. Sir:

With a type K thermocouple and Fluke digital thermometer, I measured the zinc temperature many places in a kettle and while the zinc temperature was 840 °F everyplace I measured, it was 820 °F in the dross. This place had a kettle life of about 10 years.

At another plant, I measured 850 °F everyplace, except in the dross which was above 900 °F. At this location the kettle life was 6 to 24 months.

Regards,
Dr. Thomas H. Cook
Galvanizing Consultant - Hot Springs, South Dakota, USA
---
March 1, 2013
A. We once did measurements to see if there was stratification of temperature.
Within the limits of a thermocouple (some people think that a display with decimal places must be accurate) we could detect no significant difference other than at the surface where about 5 °C below nominal 450 °C was noticed.
This cool layer was 445 at 10 mm depth, and faded out to no difference (i.e., 450) at 100 mm depth.
The dross was the same as the bulk of the metal.

This was a well insulated furnace of manufacture in the 2000s, and with pulse fired gas burner technology. Measurements were with no surface covers installed.

Geoff Crowley
Crithwood Ltd.

Westfield, Scotland, UK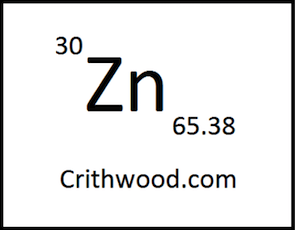 ---
March 1, 2013
A. Sir:

I should have mentioned--the "hot dross" kettle had 21 inches of dross in the bottom and they drossed with a clam.

The "cool dross" kettle had 4 inches of dross in the bottom and they drossed with a scoop (shovel).

Thus a scoop or shovel is the better way to dross.

Regards,
Dr. Thomas H. Cook
Galvanizing Consultant - Hot Springs, South Dakota, USA