World's #1 finishing resource since 1989
No login needed: Chime right in
topic 59158
Nickel Plating of Antique Hot Rolled Steel Entry Doors
February 16, 2013
Q. What sequence of plating chemicals is suggested for copper plating, then nickel plating these steel entry doors from the 1920's?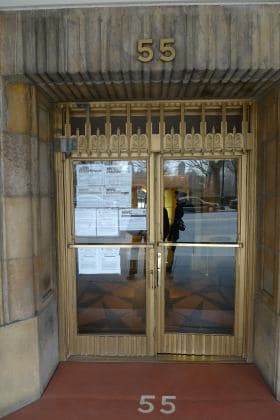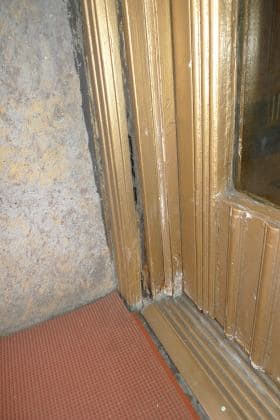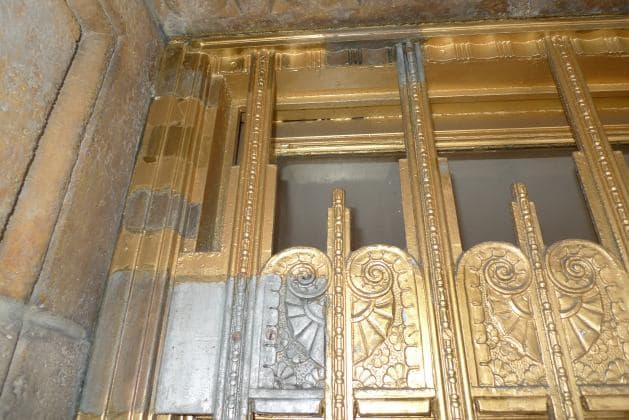 They had a huge canopy protecting them from weather, and a lot of paint, so the steel isn't heavily rusted. I have several sources of 300 Amp+ power supplies from MIG, TIG, and Arc Welding equipment, but have not plated large objects like this in our shop before. We have all types of sanding, grinding, sandblasting, welding, and machining capabilities, and restore doors like these in steel or brass or nickel frequently for paint or clear finishes.
Peter Treistman
- Newark, New Jersey
---
March 3, 2013
Q. Not to confuse anyone, all the non-steel trim, which is bronze, aluminum, and brass, would be removed prior to plating. My thought is pyrophosphate copper flash, followed by Watt's nickel. Has anyone had any experience with steel doors? We don't want to corrode the interior of the tubular door leaves, which are made of a 2" x 2" tubular 1/8" hot rolled stock from the bottom rail (which has plates that unscrew) up to the header and around and down the other side, without openings other than for locksets and hardware. The frames and leaves are being removed to our shop for restoration of the masonry and steel blocking, then reinstalled after restoration.
Peter Triestman
- Newark, New Jersey
---
March 5, 2013
A. Hi Peter. I don't think there is any advantage to a copper undercoat as opposed to just proceeding directly to nickel plating, unless you were intending to subsequently acid copper plate and buff to a show-chrome finish before nickel plating. If you do tank plating and cannot mask the inside of the doors, you should be able to do a simple iron phosphating after the nickel plating to resist interior rusting.
I know people like to do things themselves and acquire the equipment and expertise, but I would urge you to consider having an expert brush plate the doors for you, instead of setting up a tank plating line. Look over their shoulder and maybe you can plate the next job yourself. Good luck.
Regards,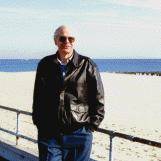 Ted Mooney, P.E.
Striving to live Aloha
finishing.com - Pine Beach, New Jersey
---
March 17, 2013
Q. Hi Ted,
Thanks for your response. You don't think that the boric acid would be an issue during plating for the interior steel? We will be applying a fairly heavy plating. I am not worried about rust after plating.

We would consider giving out the doors to plate, but know of no platers that can economically handle doors around us. I have heard there are platers around KY or the mid west (IL) that could do it. Can you suggest any?

Interestingly, Automatic Electro Plating in Newark is being auctioned off Tuesday. They have large tanks.

We did try electroplating some hot rolled steel plate, and found that the SS we used to hold the nickel shot was dissolving and contaminating the bath. We did get a clean, hard strike coating though with good adhesion and scratch resistance.
Peter Triestman
- Newark, New Jersey, US
---
March 18, 2013
A. As a point of information, the boric acid is not nearly as corrosive as the sulphuric and hydrochloric acids in the nickel plating solution. The interior of the door will get no plating (because no current will flow to it), so the post treatment of iron phosphate should help a bit in deterring rust.
I think you should contact the brush plating suppliers shown in the banner near the bottom of the page. They come to you rather than you shipping the doors to them.
I suppose hurricane Sandy was the straw that broke the back of yet another old-tyme plating shop. I knew the Borriellos for over forty years. As neophytes, please don't consider buying large old plating equipment; I absolutely promise you that you will be very sorry. Good luck.
Regards,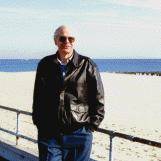 Ted Mooney, P.E.
Striving to live Aloha
finishing.com - Pine Beach, New Jersey