World's #1 finishing resource since 1989
No login needed: Chime right in
topic 59147
Extraction with Benzene
February 5, 2013
Q. Can anyone help me how to do the extraction with benzene for any synthesized product? Is it the same procedure that uses separating funnel or any other?
Atul Sharma
- Mathura, UP, India
---
February 12, 2013
A. Hi Atul,

You don't really explain what you are trying to do or in what situation, so constructive answers are going to be few and far between.

I think you need to go to the chemistry section of your school/college/university and look up how to carry out benzene extractions, it is well documented.

Just a word of caution if you are going to be using benzene, this material is very hazardous and must only be used in controlled environments to prevent harm to yourself and the others around you.
Brian Terry
Aerospace - Yeovil, Somerset, UK
---
February 16, 2013
Q. Sir actually I just needed to do the extraction of a synthesized compound as mentioned in some journal but not mentioned clearly.
Atul Sharma
Educational Institute - Mathura, UP, India
---
March 28, 2013
A. Actually there is a confusion between benzol, which is an aromatic ring, used in the labs as a solvent, and a car fuel which called benzene -- so check which one you require.
Extraction is by mixing your solvent and liquid, or dissolving your compound in the solvent, and after you evapoporate the solvent under the hood, or by distillation.
Good luck.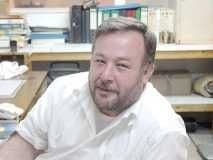 Khair Shishani
aircraft maintenance - Al Ain, UAE