World's #1 finishing resource since 1989
No login needed: Chime right in
topic 59107
Backyard hot dip galvanizing
December 31, 2012
Q. I want to hot dip galvanize just a few small parts for a boat I am building. The parts are nails and rivets and I only need about 12 pieces. Can someone tell me what I need to do this process on a back yard or bench top scale. What I can use to clean the parts and what I can use for a flux. I am not interested in buying large amounts of chemicals, complicated processes or EPA paperwork. Is there a simple way to do this?
Daniel Oates
- Sharon , Connecticut, USA
---
January 7, 2013
A. Try next weblink http://archive.org/details/galvanizingandt00fostgoog
There you can find download free good old book on tinning and galvanizing.
I think that you can use acid or alkaline noncyanide zinc plating and then you can heat your objects to cca 450 - 500 °C. Safe and simple...
Hope it helps and good luck!
Goran Budija
- Zagreb, Croatia
---
January 9, 2013
A. This is one of those processes that just isn't really practical for home-brew style operation.

The process is an alloying one, alloying zinc and iron. In order to happen the steel must be chemically clean, and immersed in molten zinc. You can get away without the flux.
So you need a cleaning process, and acid is hard to beat.
Then you need a container of molten zinc, enough to also contain your item.

Now if you'd asked about sherardizing the items, you might have a chance to do this at home, and far more safely. Your friend Google will help.

Geoff Crowley
Crithwood Ltd.

Westfield, Scotland, UK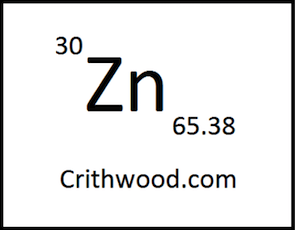 ---
February 24, 2013
A. There are also several commercial cold galvanizing compounds available in paint form. While they will not hold up as well as their professionally hot dipped counterparts, it will add a measure of protection to your project at a greatly reduced cost.
Marc Banks
- Boone, North Carolina