World's #1 finishing resource since 1989
No login needed: Chime right in
topic 59097
NiCr sputtering on silicon peels off during dicing
December 23, 2012
Q. Hi,

I'm doing NiCr sputtering on Silicon wafers, but I have found a peel-off issue after the dicing process.
Please advise what causes this and how to solve this issue.

Thanks,
Ari
Ari Laksono
- Batam, Indonesia
---
December 27, 2012
A. Could you describe your purpose and process in some detail ? For example - why NiCr, preparation of substrate, coating parameters like gas, pressure, bias, etching etc., thickness of coating and what is "dicing" - so that readers are a bit enlightened before they can attempt to answer your question.
H.R. Prabhakara
- Consultant
bangaloreplasmatek.com - Bangalore Karnataka India
---
December 28, 2012
A. Hi H.R., I can tell you that the silicon for electronics is formed as a slowly drawn rod of a few inches in diameter, which is then "sliced", like salami, into thin discs. The surface of the disk is divided into dozens or thousands of zones like a large bingo board, and the circuitry for an integrated circuit is created in each of those zones. Subsequently the disk is "diced" into those dozens of individual IC chips. In the dark ages, when I was involved, the slicing and dicing was done with water-cooled abrasive saws, but it may be done with lasers these days.
Regards,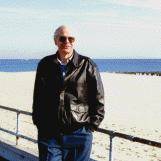 Ted Mooney, P.E.
Striving to live Aloha
finishing.com - Pine Beach, New Jersey
---
January 1, 2013
Q. Hi H.R and Ted,
thanks for your reply. The silicon that I meant is used for spacer in my device. Therefore to make a good contact, we do a NiCr sputtering on its surface. But lately, the NiCr layer was found peeled off.
Ari Laksono
- Batam, Indonesia
---
January 3, 2013
A. Assuming the silicon substrate is properly cleaned and the subjected to in situ plasma treatment, it would perhaps help if a thin layer of Cr is coated before depositing NiCr. Depositing at elevated temperatures would also be useful. Excess localized heating during dicing may cause differential thermal expansion leading to delamination.
H.R. Prabhakara
- Consultant
bangaloreplasmatek.com - Bangalore Karnataka India