World's #1 finishing resource since 1989
No login needed: Chime right in
topic 59094
Alkaline Zinc Plating is coming out of the plating bath black
December 19, 2012
Q. Good day to all.

We are running a rack and barrel alkaline zinc plating line. Recently all of our rack plated parts (mild steel) have been coming out of the zinc baths with a uniform black coating. In this condition they will not take the yellow chromate conversion coating. In the past, the parts are usually a dull gray coming out of the zinc baths. Our chemical supplier said we are low on zinc or sodium hydroxide in our plating bath. Which would you recommend to add first to the bath?

We are non-chemists or plating personnel and had this problem placed in our laps and are trying to learn as much as we can about this process.

Thank you for your time and help with this problem.
Greg Stuart
Engineering staff - Oklahoma City, Oklahoma, USA
---
December 21, 2012
A. Hi Greg. Actually, adding either to the bath first would be a mistake. That's not how you do it!
While there may be a few highly experienced platers who, having seen an identical problem many times before, might confidently identify the problem directly and say "add xx amount of yy", that's not the answer for most. Rather, you use a Hull Cell (a miniature carefully designed plating bath) to determine the effects of such additions upon a little 267 ml tank, and scale up accordingly after you have solved the riddles.
Another thing you should know is that it is customary to receive lab help and technical service assistance in person from the supplier of your plating processes. Verbal troubleshooting is not a sufficient level of service for such a technical field which employs proprietary, trade secret products. They, not you, must solve many of the riddles that involve their secrets. Good luck.
Regards,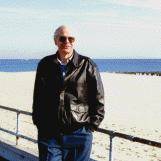 Ted Mooney, P.E.
Striving to live Aloha
finishing.com - Pine Beach, New Jersey
---
December 26, 2012

Ted,

Thank you for your response to our question. We do have support from our vendor but the time frame was not working for us as lab results were days off due to the holidays.

We have been testing Hull cells and what we get is a black deposit in the high current density areas with less or none in the low current density areas. We have also run a dummy plate in the tank it has a black gummy deposit on the it as well.

Our best results from our hull cells came when we used 1/3 of the tank solution and 2/3 fresh tap water with a lower current.

Thank You for your input and help with our problem.

Greg Stuart
- Oklahoma City, Oklahoma, USA