World's #1 finishing resource since 1989
No login needed: Chime right in
topic 59093
Is there lead in steel?
December 20, 2012
Q. Some people I work with sometimes do XRF testing for lead paint on surfaces. One of them swears that he gets positive readings from steel components, and believes that they contain lead.

This makes little sense to me. Though they may make leaded steel for certain special purposes, and there is something called "terne plate" that is applied to steel (or was) to impart chemical resistance, I see little reason that they would put lead in structural steel. What purpose would it serve?

Anyone care to comment?

Dave Wichern
Consultant - The Bronx, New York
---
December 21, 2012
A. Hi David. There are two issues to consider here. The first point, and you probably know it better than me, is that there is a little of everything in everything, and instrumentation improves every year. We will probably soon be able to detect all 92 natural elements in each item we examine :-)
But the second issue, with regards specifically to lead in steel: leaded steel is often used for machined parts -- the theory being that about 0.2% - 0.3% greatly improves machinability through lubrication and chip breaking. There is movement to try to replace the lead with other materials such as tin ("Pitt scientists get the lead out of machined steel", http://old.post-gazette.com/healthscience/19990719steel1.asp).
The overwhelming majority of steel, well over 90%, is free of lead. As we continue recycling of steel, however, it sounds like the lead would slowly but gradually build up, no? Say an automobile is 90% lead-free steel and 10% machined leaded steel with 0.25% lead, and it's melted down to build the next auto. The recycled steel would have 0.025% lead. 90% of the next auto would be built of that, and the other 10% would be of 0.25% leaded steel. When that is melted down, the recycled steel would be 0.0475%, asymptotically approaching 0.25% :-)
Regards,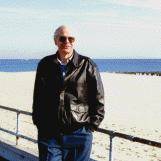 Ted Mooney, P.E.
Striving to live Aloha
finishing.com - Pine Beach, New Jersey