World's #1 finishing resource since 1989
No login needed: Chime right in
topic 59091
Activation of 300M steel for hard chrome plating
December 19, 2012
Q. I am working with a company that is doing hard chrome plating of 300M alloy. They are using a sulfuric hydrofluoric acid for activation. Would hydrochloric acid be a better option when they do a hydrogen bake post processing?
Dan Berry
aerospace - Ogden, Utah, USA
---
December 19, 2012
A. Hi Dan. Although you probably know this far better than I, it has to be said because the internet is a giant one-room schoolhouse and some other readers might not know it: hard chrome plated 300M is often used on landing gear, and you can't make process changes on critical parts without OEM approval.
300M has about 1.4 - 1.8% silicon, so I suspect that the fluoride ion is necessary for proper activation. Hard chrome plating is a horribly "inefficient" process, with about 80% of the applied current going toward liberating hydrogen at the surface of the parts, so I'd suspect that the contribution towards hydrogen embrittlement from hydrochloric vs. hydrofluoric would be roundoff error.
Regards,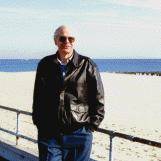 Ted Mooney, P.E.
Striving to live Aloha
finishing.com - Pine Beach, New Jersey
---
December 20, 2012
A. Hi,

In the activation on the part made of 300M Alloy in hydro sulfuric acid, it is important to see the hydrogen gas bubbles H2SO4 from the part, and it can be at least 3-5 minutes before hydrogen gas will start from the part. Then you see the bubbles, activate for 3-5 minutes, rinse the part, and move it to the chrome solution. Let the part be at the same temperature as your chrome solution, start to activate at 1,5 volt; slowly up it until plating current. It can take 10-15 minutes. If you observe the hydrogen bubbles when they come, they come slowly and will be more and more.

Regards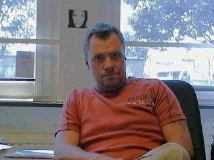 Anders Sundman
4th Generation Surface Engineering
Consultant - Arvika, Sweden
---
December 23, 2012
A. Hi,

Remember to bake the part after hard chrome plating in a temperature 140-160 °C for 2 hours.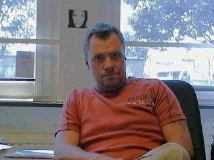 Anders Sundman
4th Generation Surface Engineering
Consultant - Arvika, Sweden