World's #1 finishing resource since 1989
No login needed: Chime right in
topic 59077
Non-reflective durable finish for machined aluminum parts that process currency
December 3, 2012
Q. My company makes machines that process currency. Money, as you know, is made from cotton fiber and with the ink on it, it is like running sandpaper. Typical speeds are around 1800 rpm. We need a finish that is durable and optically black (non-reflective). Hard black anodize wears off after several million notes. The corners are machined aluminum designed to work with cameras to detect security features in the notes - hence the need for non-reflective. Beyond the fact the hard black anodize wears off and we have reflection, the bare aluminum eventually gets sharpened to a knife edge that can be a safety risk.

Has anyone had any experience with ceramic or enamel coating? Any suggestions about any kind of finish you think may be applicable would be appreciated.
Janet Bradshaw
- Irving, Texas, USA
---
December 14, 2012
A. I do not have any experience with this specific problem. As I understand, black anodization on aluminum parts is wearing off due to friction exposing the bare Al surface. So you need to minimise friction. One way is to give anti-friction coating on the anodized parts. DLC ( diamond like carbon ) would perhaps suit best. It could be pretty thin - less than a micron. I guess DLC would not contribute to reflection much, in fact if the thickness is proper it serves as an anti reflection coating.
Other candidates could be MoS2, WS(WC?), TiC-C (TiC with excess of carbon on top), etc. PECVD and PVD processes are used to provide these coatings.
H.R. Prabhakara
- Consultant
bangaloreplasmatek.com - Bangalore Karnataka India
---
December 18, 2012
A. Why not ditch the aluminum and go to stainless steel? The stainless without a coating will give you better wear resistance. With stainless, you can apply a DLC as suggested already, or a variety of dark gray to black PVD coatings, such as TiAlN.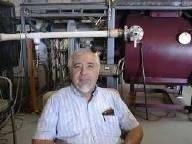 Jim Treglio
-
scwineryreview.com
PVD Consultant & Wine Lover - San Diego, California