World's #1 finishing resource since 1989
No login needed: Chime right in
topic 59071
Defects from Titanium Etching Process
November 30, 2012
Q. Hello,

I am a manufacturing engineer in the aerospace industry, and my company processes mostly titanium sheet metal. In the finishing process, we etch the titanium for alpha case removal if it was hot formed, and also etch prior to florescent penetrant inspection.

Our acid bath is composed of nitric and hydrofluoric acid, and water. The solution only lasts us about 1 month due to the rapid increase of titanium ion concentration, which has a high operating limit per our customers. Our bath is about 200 gallons, and our etch rate runs right around 0.003" per hour, but is allowed to be between 0.0025 - 0.005" per hour.

I am having sporadic defects that look like striations from movement in the liquid while the parts are being etched. It almost looks like a wood grain. I have emailed in some photos for attachment. The defect does not occur on every piece in a lot, and it does not occur in every lot we run.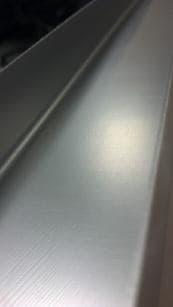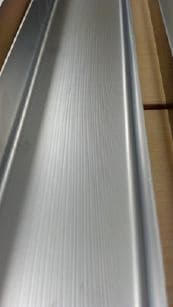 The defects seem to run on the insides of channels, flanges, etc, and not on the outside, but this is a generalization and I have seen it all over. Additionally, all striations run in a similar direction, but not parallel and not at the same angle across the part surface.

We agitate the bath first thing in the morning after it has been sitting overnight, but we don't agitate during operation or the etch rate runs too high for our operations.

I am looking for some insight on where this type of defect comes from - it seems that it would be a circulation issue, but it doesn't occur consistently. If there are any suggestions on how to prevent it, they would be much appreciated! This issue is extremely frustrating and takes a lot of time to rework.
Kaitlyn Calaluca
Manufacturing Engineer - Albany, New York
---
December 4, 2012
A. It looks like the gassing traces, probably caused by lack of nitric acid.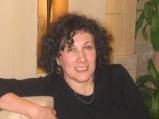 Anna Berkovich
Russamer Lab

Pittsburgh, Pennsylvania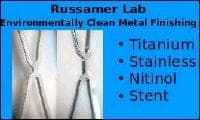 ---
December 10, 2012
Q. Thank You! Do you know any more about it? At the time of processing this part, the ratio of Nitric to Hydrofluoric Acid was 6.5, and I know the minimum is often a ratio of 5. The Nitric concentration was 55 oz/gallon.
Kaitlyn Calaluca
- Albany, New York
---
December 11, 2012
A. We do not know how long it lasts before gassing starts in a fresh tank. However if you add more nitric than is written in your specification, it would not hurt. Nitric is constantly utilized during processing. The gassing you see is NO2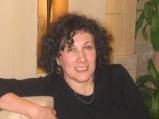 Anna Berkovich
Russamer Lab

Pittsburgh, Pennsylvania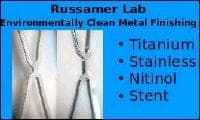 ---
January 7, 2013
A. Your problem is most likely due to non-uniform alloying of the metal. Incidentally, you are not consuming Nitric Acid, its purpose is to minimize Hydrogen embrittlement, and thus the gassing is actually Hydrogen from consumption of the HF.
Rudy Sedlak
- Mountain View, California, USA
---
March 12, 2013
A. Have you considered cold work stresses.
Good luck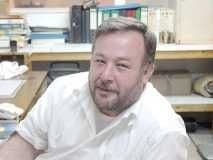 Khair Shishani
aircraft maintenance - Al Ain, UAE