World's #1 finishing resource since 1989
No login needed: Chime right in
topic 59049
Defects of anodic oxidation of aluminium: dye not adhering
November 14, 2012
Q. Hi,

I am researching in the field of anodic oxidation of aluminium, usually I degrease, etch, desmut, anodise, dye and seal my workpiece. There are some parts which are not properly anodised, and eventually very poor or no adherence of dye. Please help me.
Golapkhan Faizal
- Mauritius
---
November 14, 2012
A. Hi Golapkhan.
I don't know if you are an experienced anodizer trying to troubleshoot a weird problem, or if you are just starting out in this field. But the most likely cause of dye not adhering probably is, as you say, that the parts aren't actually anodized. And the most common explanation for that is probably poor, intermittant contact. So step 1 is probably to secure a part to your rack with aluminum wire or aluminum screws, or fiberglass C-clamps to guarantee good contact ... and see what happens.
What is your racking material? Remember that aluminum racks will anodize themselves and become non-conductive. They must be stripped. Good luck.
Regards,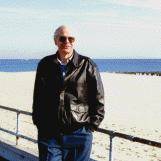 Ted Mooney, P.E.
Striving to live Aloha
finishing.com - Pine Beach, New Jersey
---
November 21, 2012
Q. Conditions that I use: (for watch indexes)

Mechanical polishing with buffing compound + cleaning
Electrochemical degreasing (1 min)
Etching (1mins)
Dismutting (30 secs)
Anodisation (1.6A/dm - 35 mins), voltage tends to about 12V
Dyeing
Hydrothermal sealing

Problems:

Surface becomes too porous, diameter of the pores too much
Some small parts around corners do not get uniformly anodised

My questions:

Do I have to take into consideration the rack for calculating current; it is made out of industrial titanium?
Do I have to etch?
For anodisation I use a solution of 18% sulphuric acid and temperature is 28 °C. Is it too much? Recommended is I think 18 - 20 °C
Is the time for anodising of 35 mins sufficient?

Thank you,
Golapkhan Faizal
- Mauritius