World's #1 finishing resource since 1989
No login needed: Chime right in
topic 59018
6K Series AL Anodizing - Loss of dye near close tolerance inlays
October 26, 2012
Q. Hi,

I am working with a local shop on a cosmetic stripping and anodizing process for 6K (6000/6xxx) series Aluminum. The parts are small, lightweight and contain acrylic (possibly glass) inlays bonded to the aluminum with adhesive. As the overall part dimensions are small (approx. deck of cards size), the inlay tolerances are extremely tight. As well, we cannot remove the inlays due to potential damages incurred to the part.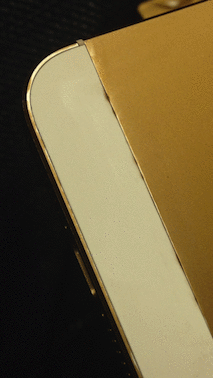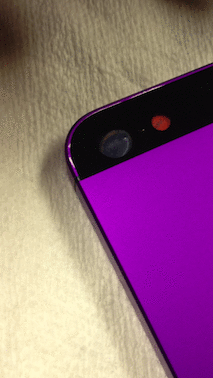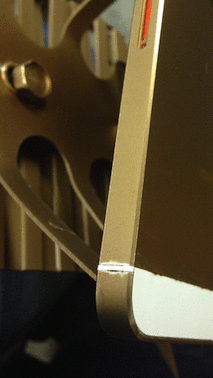 The process consists of etching a pre-existing anodized part to remove the anodized layer and manually resubmitting the part to an anodic solution, a rinse, a dye and then a heated sealant.

We have now processed approximately a dozen engineering samples and are having cosmetic quality issues. Mostly in areas near the inlay, we are having dye wash out/loss issues.

Upon speaking in detail with the operation mgr., his theory is that the anodic solution is migrating into the capillaries and tight gaps between the aluminum and the inlays. Once migrated, he believes they remain trapped in the gaps until exposing the parts to the heated sealant which then releasing the solution and washes the dye away near those areas. A bleeding effect so to speak.

I am not well versed in the Anodization process but I am a degreed ME and would like to get some input on his theory or possibly others that may be causing our issues. Cosmetic appearance is paramount for the project's success.

As well, I have some ideas for possible containment:

- Could the rinse bath following the Anodic solution prior to dying be heated to aid in release of the trapped solution?
- Would a longer rinse time aid in the release? Is there a threshold to how long the parts can remain in the rinse prior to dye?
- Is there a sealant method or product that would not require heat and thus keep the trapped solution in and prevent the dye wash out?
- Could the parts be left to dry out immediately following the dye step and then sealed the following day?

Your help and advise is much appreciated!
Jason Smigielski
Design engineer - Rochester, Michigan, US
---
November 4, 2012
A. Hi Jason.
The theory sounds reasonable to me. After anodizing and rinsing, a dip in dilute nitric acid followed by rinsing again, may help significantly. Nitric acid seems quite effective in flushing out the sulfuric acid. Let us know how it works for you.
Regards,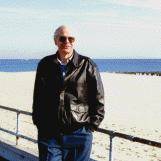 Ted Mooney, P.E.
Striving to live Aloha
finishing.com - Pine Beach, New Jersey
---
November 5, 2012
A. Do not heat until after the dye. Any heating will cause partial "sealing" and that will adsorb less dye and skew the color shade. Do what Ted says, dip in 5% nitric, and do not heat until ready to seal.

Robert H Probert
Robert H Probert Technical Services

Garner, North Carolina