World's #1 finishing resource since 1989
No login needed: Chime right in
topic 59016
Chrome peels on a high Rockwell surface
November 2, 2012
Q. I have some parts we are plating. The parts are a knife sharpener and they have a machined area at one end and a knurled area for the rest of the part. They are case hardened to 60-64 Rockwell C at .015 deep. We are having trouble getting the knurled area to plate. We have ran them through Hydrochloric acid then did a glass bead blast. We warm them up for 10 minutes to get the part up to the tank temperature. We put a 3 minute reverse at 3.8 v in a stick anode production tank. We then run them at 3.8 v to get the desired deposit. We have had no luck with the Hydrochloric, Phosphoric acids and even used a Trin #4 Al Oxide glass bead mix. We are only getting peels on the end of the knurled area. If I cut down the reverse to a minute or less we get peels on the machined surface and no peels on the knurled area. Any input would be great!
Ed Gibson
- Toledo, Ohio, USA
---
November 6, 2012
A. We have occasionally had trouble adhering to carburized steel because we'll over-etch, leaving behind a film of carbon smut.

You might try your 3 minute etch and lift the parts out, rinse them off, and try wiping some with a wet white paper towel to see if you've got smut. If so, reduce your voltage and/or time just enough to prevent the smutting.
Art Campbell
- OKC, Oklahoma, USA
---
November 8, 2012
A. Hi,

You should use sulphuric acid and HF. The smut on the surface is active. Activate on 1,5 V in the chrome solution for 5 minutes, raise the current slowly for 10 minutes to plating current.

But have the hard area on being shot peening before plating?

HF in the sulphuric acid is because you use glass blasting.
Regards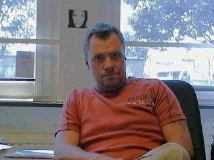 Anders Sundman
4th Generation Surface Engineering
Consultant - Arvika, Sweden
---
March 11, 2013
A. Ed,

Has anyone checked the internal stress of the chrome. I have seen chrome literally pop off the substrate because there was too much stress in the coating. I believe QQ-C-320 has requirements for this and your chemical supplier can help you with tension reducers.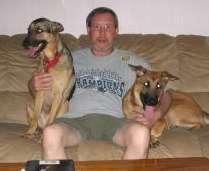 Tim Hamlett, CEF
aerospace metals distributor - Tamarac, Florida, USA