World's #1 finishing resource since 1989
No login needed: Chime right in
topic 59015
Sound specification for powder coated items?
November 1, 2012
Q. I work for an OEM and have taken on the task of creating a specification of powder coating on different substrates. Rather than get in deep on the "how to" of substrate preparation and application of powder, we'd like to specify the end result. We want to leave the process and procedure up to the contractor supplying powdered parts.

I've read a great number of entries at finishing.com today and most are from customers or job shops asking about the process, not the end result, per se.

Is this method of specification valid (and fair)? For a finished part specification, I'm thinking something along the lines of: Powder coating to sustain XXX hours of salt spray exposure per ASTM B117. Powder coating must be UV resistant.

Or something similar to this. What other durability measures might be called out? We have outdoor applications, but only in ambient conditions (say temps up to 180 °F).

We have our parts coated in matte black. Mfr. of the powder is not esp. important to us. For reference, most substrates are .102" thick CRS (no finish from us, delivered to the powder coating house), or Galvanneal.

Our specification at this time is very brief. It simply states that a part is to be powder coated, designating cosmetic and secondary surfaces. No notes about UV resistance, thickness, etc. It seems to be just too open-ended.

Ken Tenney
design engineer - Kearneysville, West Virginia, USA
---
November 6, 2012
Q. I should clarify my issue a bit. Though we're looking for a better, more complete powder coating specification, this has been driven by getting parts back that show problems after installation. We're seeing red rust on coated steel parts within 1 year of outdoors exposure.
Ken Tenney
- Kearneysville, West Virginia, USA
---
First of two simultaneous responses -- November 7, 2012
A. I note you suggest differing substrates.
There are of course differing treatments required for each.
I guess that is why you are looking to specify end result?
The problem you have is that if you specify salt spray resistance then you must have an in- house method of verifying the results, which is highly unlikely. In fact, even if you do then your batches of goods are almost certainly in the market place before you get a meaningful test result: "Oh, look, the horse bolted 500 hrs ago?".
The answer is not to leave the Specification to your Powder coat Contractor. It is to conduct relative performance trials against variations in:
Pretreatment specification
Consumable specification.
Cure Schedule Specification.
Thickness Specification.
These Initial performance trials can meaningfully be subjected to intensive testing for Salt Spray, QUV A& B, Abrasion Resistance, Impact Resistance, Cure, Thickness et al.
Then you will be able to specify a procedure to be followed for your goods and have a degree of confidence that if your specified procedure has been followed your expected results will be there.
Hope this helps.
Regards,
Bill

William Doherty
Trainer - Salamander Bay, Australia
---
Second of two simultaneous responses -- November 7, 2012
A. If you're needing corrosion protection of steel in outdoor exposure, then I suspect that powder coating isn't enough on its own. (it's porous, after all)

Either you write your own performance specification, to your own needs, or you decide which specification of a coating system will meet your needs, and state that (e.g., ISO 13438).

There are standards already written about corrosion protection systems.

Geoff Crowley
Crithwood Ltd.

Westfield, Scotland, UK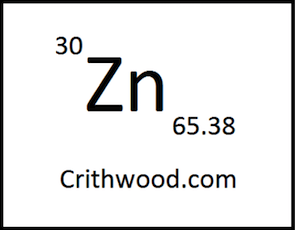 ---
November 8, 2012
A. I think your on the right track leaving the pretreatment and application method to the coater. You can gain a lot of advice from your powder supplier on the specifics you need for the coating performance required. Tell them what you have been witnessing and they can advise you on powders that will meet your demand, provided your coater has the proper pretreatment for your substrate. You can also ask your coater to run the various tests to show they have formulated the proper pretreatment and that they can prove it. All powders have a performance standard. These standards are only achieved after proper pretreatment, application and stoving. Too little or too much coating can be detrimental to the performance. Again, have your powder suppliers make the suggestion to you and make the coater show their proof of this performance.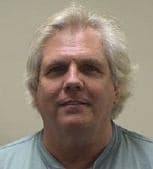 Bob Utech
Benson, Minnesota

A Guide to High Performance Powder Coating
by
Bob Utech
[affil. link to Amazon]
---
November 12, 2012

Thank you for the feedback on this inquiry. I consider this closed for now. I will do some additional work with my coating house and powder supplier to arrive at a mutually agreed upon specification for finished goods (parts).
Ken Tenney
- Kearneysville, West Virginia, USA