World's #1 finishing resource since 1989
No login needed: Chime right in
topic 59009
What is this satin finish on aluminum
October 26, 2012
Q. We are an electronics OEM and have here a sample of aluminum die casting with a surface finish (not paint) that we like but were not able to identify with the help of local shops. The finish is milky-white satin. It produces metallic sheen when scratched - and it does scratch easily. The surface is electrically conductive and the thickness meter shows 40-45 µm. Any ideas what it could be?
Tomasz Taubert
- Gilbert, Arizona
---
October 29, 2012
A. Hi. I'll play. Satin nickel plating?
Regards,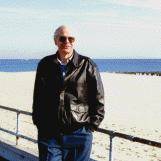 Ted Mooney, P.E.
Striving to live Aloha
finishing.com - Pine Beach, New Jersey
---
November 1, 2012
A. Got a question for you. Is there any other pattern or marks on parts?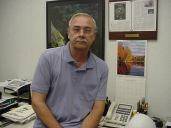 AF Kenton
Hatboro, Pennsylvania
---
November 1, 2012
A. Try to find someone with an x-ray fluorescence device. If the coating is not aluminum, it should be able to tell you its composition in a few seconds, without having to destroy the part.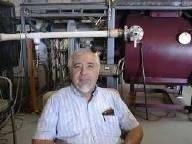 Jim Treglio
-
scwineryreview.com
PVD Consultant & Wine Lover - San Diego, California
---
November 8, 2012

Jim,

Thank you for the XRF test idea.
Tomasz Taubert
- Gilbert, Arizona, USA
---
November 5, 2012
Q. The surface is relatively uniform and it masks or tones down some of the casting skin coloristic unevenness. This is why I like it. What is most visible on my sample are post-finish scratches (either from handling or made while investigating the nature of the finish) and brightened areas buffed in handling. All the markings have shiny metallic character -- scratches to a higher degree, buffing at a lower. The sample looks also a bit like a fresh silver part with matte finish.

If the finish is a satin nickel over aluminum, how difficult and costly is this finish? Is that a chemical or electrochemical process? My target parts are quite complex in shape, pretty much a heat sink with fins and I am concerned about getting a uniform finish between the fins.

Tomasz Taubert
- Gilbert, Arizona, USA
---
November 6, 2012
A. Hi. Jim is probably right that doing an XRF test to determine what it is will prove more productive than guessing based on verbal descriptions.
The overall process is probably: pretreat, zincate, alkaline electroless nickel strike, and then electroplate with something.
Regards,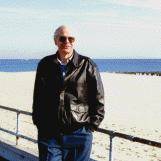 Ted Mooney, P.E.
Striving to live Aloha
finishing.com - Pine Beach, New Jersey
---
November 7, 2012
A. Hmmmm. You mentioned matte finish. That is typical of a mass finishing system using plastic deburring media. I remember a couple of heat sink companies using mass finishing. It is a wet process that can produce results down to 12 RMS but 14-16 is more common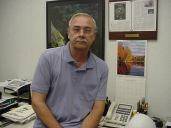 AF Kenton
Hatboro, Pennsylvania