World's #1 finishing resource since 1989
No login needed: Chime right in
topic 59008
Alkaline Etch of Aluminum leaves a Marbled Finish
October 26, 2012
Q. I have been involved with metal finishing for a good number of years and never see it all.
In recent years, I see a marbling in some aluminum alloys (which I think are 6000 series) when alkaline etched prior to anodizing. I don't remember this from prior experience. Has anybody else seen this? How are you getting past this problem? Can you somehow know before processing which materials may do this?

AJE
Andy Eben
- Denver, Colorado, USA
---
November 1, 2012
A. Andy

It could be the material or your etch. To rule out the etch, make up a 5-gallon bucket of your etch solution, and etch a part in each. If the test solution produces good results, consider decanting 30-60% (or all)of your etch and adding fresh chemistry.

A picture would help.
Willie Alexander
- Colorado Springs, Colorado
---
November 9, 2012
Q. Thanks for your input, Willie. I have captured a pic of this condition.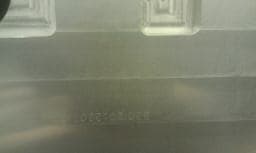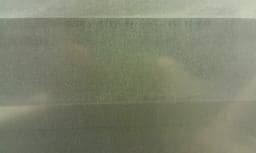 This has been addressed in another thread here and the etch argument has surfaces but not agreed upon. I am leaning towards a material problem that is becoming more rampant but not sure.

Andy
Andy Eben
- Denver, Colorado, USA