World's #1 finishing resource since 1989
No login needed: Chime right in
topic 59003
Aluminum finishing options with good heat transfer
October 25, 2012
Q. I am working on a project that requires adding a finish coat to all but one side of an aluminum block. I was hoping that someone could make a suggestion about the best finishes to try that meet the requirements below.

The finish coat needs to handle continuous operating temperatures from -65 °C to 250 °C. The finish also needs to have good heat transfers characteristics (as close to aluminum as possible) along with a smooth finish.

The side that is not being finished has a coating with good resistance to hydrochloric and acetic acid but poor resistance to chromic, hydrofluoric, nitric, and sulphuric acid. This coating needs to be applied before the finish coat due to processing restrictions.

From what I have found on-line so far I am leaning towards electroless Ni plating but do not know if this is the best option.

Any help or advice is appreciated.

Thanks.
Blake Finstad
- Minneapolis, Minnesota
---
October 26, 2012
It would help if you told us why you need the coating on the aluminum block.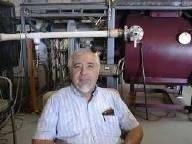 Jim Treglio
-
scwineryreview.com
PVD Consultant & Wine Lover - San Diego, California
---
October 29, 2012
Q. The coating is mainly for cosmetics and in some cases light wear resistance. The aluminum block is a heat sink so that is why it needs to have good heat transfer properties.
Blake Finstad
- Minneapolis, Minnesota
---
First of two simultaneous responses -- November 1, 2012
A. Blake

Have you considered anodize? Mask the one surface from the process.
Willie Alexander
- Colorado Springs, Colorado
---
Second of two simultaneous responses -- November 1, 2012
A. For the best heat transfer (heat sinks) you need a smooth surface regardless of appearance. The greater the exposed surface area, the greater the transfer. Mass finishing can accomplish that task.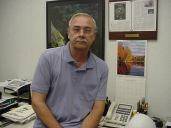 AF Kenton
Hatboro, Pennsylvania
---
November 5, 2012
Q. We did consider anodizing but were worried about the type of acids used in the process. The coating that is applied to the 1 side is porous so it is difficult to mask it effectively. There is a chance that the acids could wick into the coating from the edge.
Blake Finstad
- Minneapolis
---
November 8, 2012
A. I understand that electroplated bright nickel "fills", i.e., levels the surface. I don't know if aluminum can be electroplated, but maybe this would be solution??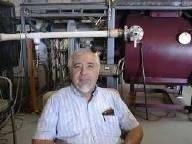 Jim Treglio
-
scwineryreview.com
PVD Consultant & Wine Lover - San Diego, California