World's #1 finishing resource since 1989
No login needed: Chime right in
topic 59000
Zinc electroplating poor coverage in corners and edges
October 25, 2012
Q. I have a small electroplating barrel and I am attempting to plate small steel parts. I find that the plating avoids the middle of the parts, and inside corners. The plating that does take place has good adhesion and looks normal.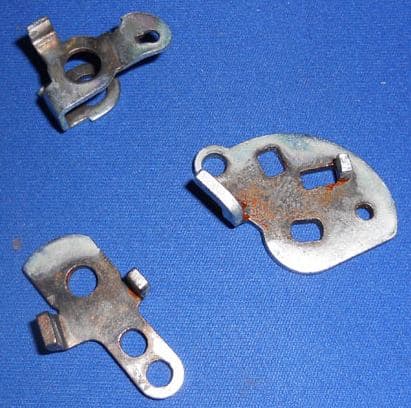 My process is:

parts passed under wire brush wheel held in pillar drill
alkaline electrocleaning 20 minutes
rinse
acid electrocleaning 20 minutes
rinse
electroplating in acidic electrolyte
rinse
passivate dip
rinse
leave to dry on paper towel

If anyone can suggest what I am doing wrong I would much appreciate it. I have read on the forum elsewhere that an alkaline electrolyte may improve plating in corners. Can I improve the situation with my existing setup. I have been attempting to plate the steel parts at the same time as small screws, I wonder if this is preventing successful plating.
Tim Pickman
Car restorer - York, England
---
October 26, 2012
Hi Tim. I don't think I've ever heard of acid electrocleaning, so I'd suggest turning the power off and dipping in the acid for 20 seconds to 1 minute, not 20 minutes.
I think your plating thickness is measurable in millionths of an inch rather than ten thousandths, and that you are still very far from satisfactory plating. Do you know the amps and volts you plated at? How long are you plating for, and did you buy the zinc plating solution from a vendor?
Regards,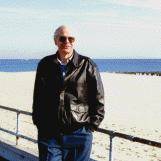 Ted Mooney, P.E.
Striving to live Aloha
finishing.com - Pine Beach, New Jersey
---
October 26, 2012
Q. Thank you for your reply Ted. I will do as you say with the acid and will only apply the electrocleaning with the alkaline solution.

I plated for about 20 minutes, at 6 volts and 4.5 amps. I would approximate that the total surface area of the parts being plated was 16 square inches, but it is difficult to calculate the surface area as you can see from the parts.

Yes the electrolyte was purchased from a vendor and not home made, I will find the bottles to remind myself of the exact chemicals used and post them here.

From your post about the plating thickness, should I try lower current and longer plating time to get more consistent plating?

Regards,

Tim
Tim Pickman
- York, England
---
October 28, 2012
A. Hi. Voltage, current, surface area sound fine. Time is a little on the light side, but still sounds like plenty of amp-hours for 1 to 2 ten thousandths of an inch plating thickness and full coverage. I guess most of the plating current is going to the liberation of hydrogen rather than the deposition of zinc.
I'd suggest trying to plate a test panel to see whether the problem is with the plating solution or elsewhere. Again, this is not even close to what plating should look like.
Regards,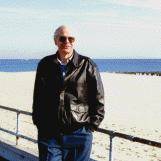 Ted Mooney, P.E.
Striving to live Aloha
finishing.com - Pine Beach, New Jersey
---
October 29, 2012
Dear Tom,

As Ted has suggested, you may have some of the answers doing some test panels in a Hull cell, and looking for anomalies in the bath formulation (zinc, chloride, ammonia or boric buffer) by titration in a lab. If you don't have a lab yourself, tell your vendor to analyze your bath and tell you how to solve this.

If you can do a test panel, you can photograph it and we can tell you what can be your problem, but if we don't know more information about the status of your bath, I might not have a solution for you!

Hope you can solve your issue! Best regards,
Daniel Montanes
- Cañuelas, Buenos Aires, Argentina
---
October 30, 2012
Q. Thank you for all your advice. I ran the barrel for about 30 minutes at 6 amps, and plating was much improved but still not perfect. I will try a longer run and/or higher current as it still does not look like the plating is too thick on any of the parts. I could also leave it running until the plating has gone too far just to see how long that takes. I wonder if my ammeter is reading too low. The plating has yet to reach the inside corners of the parts (harder to see as I used a different passivate than the previous photo).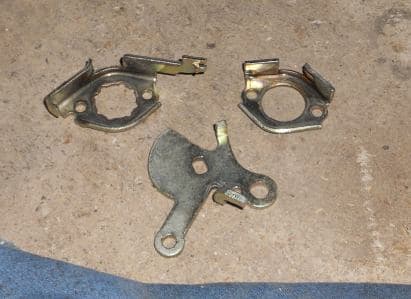 As this is a very small scale operation titration in a lab is beyond what my budget will allow, however based on the improve result here I believe I may get it to work based on fine tuning my existing setup.
Tim Pickman
- York, England
---
November 1, 2012
Q. I ran the barrel for 35 minutes at 9 amps and the parts produced were slightly dull in colour but the coverage was about 95% of the parts. Unfortunately the alkaline cleaning solution has started leaving black marks on all the parts when I am electrocleaning, It easily comes off with a wire brush. I checked that the polarity is correct.

I have considered outsourcing the zinc plating to an electroplating workshop, but my problem is that my customers want a 2 week turnaround and I often only have a handful of parts that need plating, and the big plating places are either not interested, or say it will take 3-4 weeks for them to get round to it. Also the minimum order amount makes it very expensive for me. Another issue is that I prefer to keep the parts in separate containers for each customer, and putting them all in a large barrel for plating runs the risk that I will get them confused or have to spend a long time separating them back into containers afterwards. I wonder if there are any alternatives I could consider? I do not have to stick to zinc plating, I just need a coating that has good corrosion resistance for steel parts. The parts are used in an automotive application so are subject to engine heat and water from the road.
Tim Pickman
- York, England
---
November 26, 2012
A. What is your budget and how many pieces? You can electroplate nickel on those parts easily. But then I guess you should be able to electroplate zinc on there easily as well.
Sidi Huang
- Chicago, Illinois, USA
---
November 30, 2012
A. Thanks Sidi, but I don't think nickel plating is a good direction to go in when the plating is poor and the plater is still learning. Zinc offers cathodic protection, so even if the plating isn't right, at least it won't make the situation worse. Nickel is cathodic to steel and a poorly nickel plated stamping (pinholes, porosity, incomplete coverage) will cause the bracket to corrode far worse than an unplated stamping :-)
If someone can't zinc plate right yet, don't try nickel plating :-)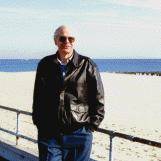 Ted Mooney, P.E.
Striving to live Aloha
finishing.com - Pine Beach, New Jersey
---
First of two simultaneous responses -- December 1, 2012
A. Dear Tim

Please check your barrel rotation RPM. I have experienced that if the barrel rotation is more than 8 RPM, such types of small complex shaped components will have very little covering of plating. The best RPM is 3-6.
P.Kumba
- India
---
Second of two simultaneous responses -- December 1, 2012
A. Too much parts in the drum. And also too much speed for the drum. Have you looked at air bubbles on the drum?

Regards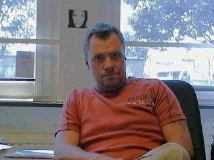 Anders Sundman
4th Generation Surface Engineering
Consultant - Arvika, Sweden
---
December 7, 2012

Thanks to everyone who has given feedback. As this is only a small part of a larger operation that I have recently setup as a small business, and the parts that need plating are stacking up, I am for the time being going to take the parts to a local plating supplier.

In the future if I felt the business was going well then I would reinvest in new equipment and spend time getting it right, at the moment I don't feel this is the way forward when I need to be spending time doing so many other things!

Maybe in the future I will be back on the forum asking about plating, but for now, I wish you all better luck than I have had.

Regards,
Tim

Tim Pickman
- York, England