Where the world gathers for
plating, anodizing, & finishing Q&As since 1989
-----
E-Coating Zinc Alloys -- Q&A; Problems & Solutions
Q. I am trying to black e-coat zinc parts ... something new for our facility. What is to proper way to clean and pretreat parts before e-coating. Vibe, degrease etc.? We have tried several ways and always have a "bad" finish.....
mike santi
- providence ri
March 6, 2023
A. Hi Mike, I think mechanical finishing (vibratory tub for example) is essential, and should be followed by zinc phosphatization, and then e-coating.

Luck & Regards,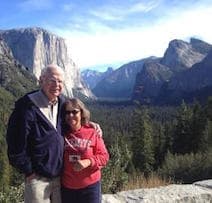 Ted Mooney, P.E. RET
Striving to live Aloha
finishing.com - Pine Beach, New Jersey



---
---
⇩ Closely related postings, oldest first ⇩
---
---
"Electrocoating: a Guidebook for Finishers"
by Electrocoat Association
from eBay,
Abe Books
or Amazon
(affil links)
Q. We are attempting to produce an "e-coat" in a black finish onto Acuzinc castings. The inherent microporosity in the castings (which we are unable to prevent) is causing the coating to bubble when gas is released. The e-coat process is baked at 200 °C. Is there a way of eliminating the bubbles or is there an alternative solution?
Ian Clarke
- Sheffield, England
2000
A. From experience with a similar type problem, try ...

• if outgassing is from the base material,
pre-bake parts 5 degrees hotter and .5 hours longer than coating requires prior to processing.

• if outgassing is from microporosity absorbing coating,

try a real slow heat up, ramped if you will.
also, allow parts to ambient cure for a longer duration before baking.

I ran across something like this years back, can't place it, but experimentation along these lines got us through it.
Ron Landrette
plating equipment supplier - Bristol, Connecticut
A. Hi, Ian,

based my experience, you should select an e-coat with comparatively low curing temperature in avoiding the gas releasing. Furthermore, the pretreatment like pre-baking, emulsifier de-water treatment, etc. can be your best choice before your electrophoretic deposition.

Thanks and best regards,
Hunter Y. H. Yuan
- Zhongshan, GD, China
A. My company has an E-Coat process that normally bakes at 320 °F (160 °C). One may use a lower curing temperature but the finish is not quite as hard. We use 100 °C for silver so it does not discolor while baking.
Terry Collins
Gold Touch Inc.

Cleveland, Ohio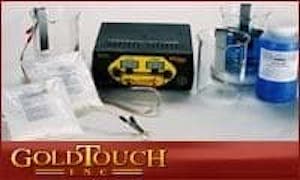 A. The most common reason for this type of defect is surface discontinuities on the zinc substrate, most commonly due to surface cold shuts. Cleaning fluids can get trapped in these surface defects and remain trapped until the curing operation, during which the gasses escape and leave a blistering like defect on the coating surface. As mentioned before, a "pre-bake" operation will help cure this because it gasses out the trapped fluids before the coating occurs.

The other solution is to eliminate the defect -- which can be done by improving die temperature and/or cavity fill time in the die casting process.

If the blisters are large mounds from the substrate, it is most likely gas porosity that is expanding in volume during the curing operation. The only way to fix this problem is by eliminating the porosity in the process or lower the curing temp/duration.

Ryan Winter
- maybrook, New York USA
October 12, 2010
A. Hi. I would like to reinforce Ryan's answer about improving the diecasting process ... My experience is with electroplating rather than e-coating, but electroplating doesn't require baking to cure it, yet we still experience the problem that if you have cold shuts it's gonna blister :-) So something that e-coaters can hopefully learn from platers is that limiting temperature is probably not going to be a cure-all for poor quality castings :-)
Luck & Regards,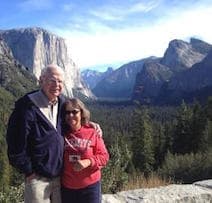 Ted Mooney, P.E. RET
Striving to live Aloha
finishing.com - Pine Beach, New Jersey



---
---
Multiple threads were merged: please forgive repetition, chronology errors, or disrespect towards other postings [they weren't on the same page] :-)
---
---
Clear coating for a cosmetic zinc die cast part?
We are currently using a zinc die cast part that is then chrome plated (copper, nickel, chrome) and used on a food processors. The issue with the existing plating is that this part requires a cosmetic finish and comes in contact with the base of a plastic container, which eventually will wear through the chrome and nickel plating, exposing the copper layer. Functionally, this isn't a problem. But the visible copper tends to give the false impression that the part is rusting.

So I am looking for options to clear coat or conversion coat this zinc part to eliminate the copper, nickel, chrome plating. This would minimize the change to the appearance of the part in the areas that tend to wear. The coating has to be abrasion and stain resistant. Any suggestions?

I really appreciate any help you can offer!
Brad Hanson
Product Designer - Orem, Utah, USA
October 13, 2010
A. Hi, Brad. Copper-nickel-chrome plating routinely lasts a decade and more in the severe service environment of a truck bumper or automobile grill. It sounds like the nickel and chrome plating are simply too thin for the wear requirement.

Alternatives include heavier nickel and chrome plating (wear parts on thousands of high speed machinery components are hard chrome plated) or electroless nickel plating. Electroless nickel plating would be fine and can be done without a copper under-layer (for that matter, so can nickel-chrome plating if essential.

You can apply a thin e-coating to the zinc and get reasonably good corrosion resistance, but I don't think the wear resistance of any organic coating will begin to compare to chrome plating. Although exposed zinc does not rust, it does pit and bloom in quite ugly and unsanitary fashion. Good luck.
Regards,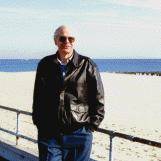 Ted Mooney
, P.E.
Striving to live Aloha
finishing.com - Pine Beach, New Jersey
A. It will cost a small fraction more to put double the amount of chrome on the part which will give you a far greater lifetime out of the part. Labor is the greatest cost of your plating and leaving it in the chrome tank longer adds very little to the labor.
James Watts
- Navarre, Florida
---
---
Multiple threads were merged: please forgive repetition, chronology errors, or disrespect towards other postings [they weren't on the same page] :-)
---
---
E coating part edge corrosion
Q. Hello, I am currently trying to qualify a part that requires e-coating. Two rounds of samples have failed our hydrochloric acid test due to significant corrosion and flaking had happened at the edge - substrate is zinc alloy.

My engineering and I am leaning towards to believe that the edge did not get enough coating due to it is fairly sharp - our print does not allow radius but can accept to a degree.

I am wondering what solutions are out there to solve this problem? Add small radius to the edge or if there are things that can be controlled during the e coating process without modifying the tools.

Thanks!
Jade
Jade Goard
- Milwaukee, Wisconsin
January 16, 2017
A. Hi Jade. I don't think there is any additive coating process which doesn't benefit from a bit of radius. A sharp corner is a knife edge trying to slice through or at least slice into the coating as it cures.
You say the substrate is zinc alloy. Is it a diecasting, yet it has a sharp corner?
Regards,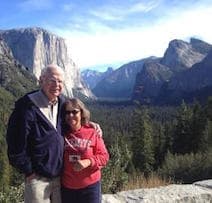 Ted Mooney
, P.E. RET
Striving to live Aloha
finishing.com - Pine Beach, New Jersey
Q. Hi Ted, thanks for your reply. Yes it is zinc die casting part. The vendor I am qualifying is the 2nd source and when I compared their sample to the existing part the difference is very obvious. It felt quite rough.
Jade Goard
[returning]
- Milwaukee, Wisconsin
A. Hi again. I believe it's conventional and required to mass finish die castings (vibratory tub finishing, for example) before coating. This should both remove the roughness and relieve any really sharp corners.

I could be misunderstanding you, but it sounds like the second vendor is doing very marginal mechanical finishing if any at all.
Regards,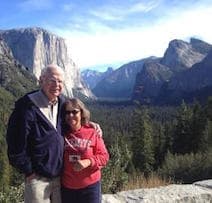 Ted Mooney
, P.E. RET
Striving to live Aloha
finishing.com - Pine Beach, New Jersey