topic 5967
Cathodic Electro Painting
(2000)
What is cathodic electro painting. Where can I find info on it? Thanks.
Rajesh Kumar
- Chennai, India
---
(2002)
Cathodic electrodeposition [ced] is water based primer used for automotive bodies of ferrous articles. Painting is influenced under DC current and whole body/ article is painted.
Kishore Jere
- Pune, India
---
(2003)
I like to get the details about cathodic electro painting for my project.
Parthy
- Chennai, Tamil Nadu, India
---
(2003)
You can get in touch with us.
Gurvin Singh
Coatec India

Mohali, Punjab, India
---
(2003)
Parthy,
There are a number of well established supply houses that can help. Some are located in Chennai too.
Cathodic Electro Deposition is the right way to go.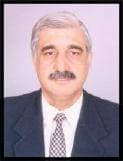 Asif Nurie
- New Delhi, India

With deep regret we
sadly advise that
Asif passed away
on Jan 24, 2016
---
(2003)
Hi,
What kind of details you want regarding CED ?
Manish Chandra
- India


This public forum has 60,000 threads. If you have a question in mind which seems off topic to this thread, you might prefer to Search the Site