topic 5949
Anodizing Comes out Grey Instead of White-ish
2000
Kind attn gentleman. We are regularly manufacturing aluminum extrusions for various applications. Please let me know if the job specified 80 to 100 microns thickness. We are able to get this thickness but the colour is dark grey, but our customer requires in almost whitish colour. Is it possible/impossible , please tell us know . the process in anodising.
regards
R.Narayan
- Chennai.Tamilnadu, India
---
2000
This seems like a VERY tall order to me..
I've never seen a coating that's 3-4 mils (80-100 microns) come out clear, or "white". The purer the aluminum, the better luck you will have. All alloys will have other metals in them, and it's these metals which determine the end color of your coating, along with other process variables, such as temperature of the bath and coating thickness. Sorry I can't give you too much advice, but I'm interested to see what others in this forum will say.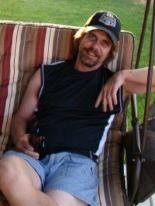 Marc Green
anodizer - Idaho
---
2000
Kind attn Mr Marc Green.
Thank you for responding; please suggest a solution.any powder/liquid available to polish on the surface to make it white.if so pl give the details.today I tried one more sample lesser the thickness lesser the grey colour. Please clarify. My supplier has done this job. Is it true.
regards
R.Narayan
- Chennai.Tamilnadu, India
---
2000
I would agree with Mr. Green's reply. The only time you will get a thick coating with no color is using very high purity aluminum like 1199. The temperature of your anodizing tank and the current density you are anodizing at will affect the color as well (lower temperatures, high current densities = darker coatings).
Sjon Westre
- Minden, Nevada
---
2000
Thank you Mr Green & mr. Sjon westre FOR MY QUERY.but I have got a new problem now.i could get the colour with 40 to 50 microns almost whitish.but there are about 20 t0 30 spots of white pores on the surface of the job my job size is 1000mm*450mm*30mm.aluminium extrusion.the pores is on the unmachined surfaces. Please clarify whether it is because of raw material defect or process defect.even after buffing on the defects the pores has not disappeared,but it is more visible now. please suggest me. I look forward for a solution. regards r.narayan
R.Narayan
- Chennai.Tamilnadu, India
---
2000
Pl reply for my problem of white pores on al extruded parts.whether it is raw material defect or process problem
R.Narayan
- Chennai.Tamilnadu, India
---
2000
Hard to say, with out actually seeing the part. I would imagine its an material problem, especially since its an extruded part. A lot of times you'll get spots, caused by the extrusion process, where some parts cool quicker than others, or impurities in the aluminum. But again, it's hard to say without seeing the spots.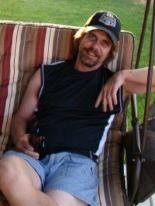 Marc Green
anodizer - Idaho


If you have a question in mind which seems off topic, please Search the Site