topic 5905
Removing Scale from Hot Worked Stainless Steel
2000
I am trying to achieve a cold drawn, nonmagnetic stainless steel (304HN) bar for use in several applications. The current operation involves hot rolling billet into an oversize form, pickling the hot worked surface, and cold drawing the bar to the final shape and size. However, the pickling process has been unable to sufficiently remove all surface scale, and this scale then shows as surface defects once the bar is cold drawn. I'm interested in finding any other options to remove surface scale after hot rolling. I am currently looking into rough machining, but this will most likely be very expensive. Are there any other alternatives or suggestions?
Cory Phillips
- Orlando, Florida, USA
---
2000
Can't say I'm intimately familiar with this, but galvanizing and similar shops employ a mechanical scale breaker before pickling. It slightly deforms the rod or billet to help cracking, then crushes/flakes the scale so that the pickling agent has many entry points to chemically make short work of the remaining scale. It's certainly not an exotic or expensive mechanical treatment.
Ted Mooney, P.E.
finishing.com
Pine Beach, New Jersey
---
2000
One method that works well is electropolishing, it is like plating in reverse. I can assure you that the stainless steel will shine like a mirror.
Kenneth Ian Foyn
- Durban South Africa
---
2000
The most common way to remove heat treat scale off carbon steel sheet is via wheel blasting equipment. This is a very aggressive process and leaves a dimple texture pattern, but it does remove all heat treat scale. I suspect that stainless steel would behave in the same manner. As to the final drawn shape or product, I can't answer that question.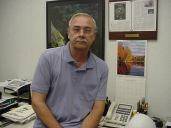 AF Kenton
Hatboro, Pennsylvania
---
2000
I'm a Journeyman Roll Turner that specializes in high polish rolls used in cold rolling of stainless steel. I also cold rolled for ten years. Our company uses a Kolene acid rinse to remove scale on high nickel flat strip stainless coils. They also use a Wheelabrater shot blast (small metal balls) on high chrome stainless to remove scale. The surface Ra: can be .030 and above from blasting.
Bob
Robert Hendricks
- New Kensington, Pennsylvania
---
2000
Dear Colleague,
Please advise the chemical composition of your pickling agent, length of dwell time etc.
Provision of a specialised nitric acid / hydrofluoric acid gel or solution may help.
Pickling will always be better for the long term corrosion resistance of stainless steel compared to mechanical methods.
Best regards,
John Hill
- Australia
---
2000
Corey:
If the billets are round, you might consider centerless grinding to remove scale. Secondly, if the billets are not too long or wide, consider removing hot rolled scale on hot rolled Stainless Steel with chemically active vibratory processes.
Good Luck,
Bill Boatright
- Raleigh, North Carolina
---
2001
After pickling (sulphuric or hydrochloric acid) are the bars washed with water ? And what is the treatment to prevent the surface from developing rust before the actual drawing process ?
Gifford Rozario
- Chennai, India


If you have a question in mind which seems off topic, please Search the Site