Where the world gathers for
plating, anodizing, & finishing Q&As since 1989
-----
Zinc plating vs. Nickel plating for this application?
October 23, 2012
Q. Plating Community,

The company I work for uses an adjustable sensor mount on our conveyor systems which consists of a stationary 1/2" diameter rod and a round clamp/collar tightened around it. The sensor is attached to the collar which can be loosened and re-tightened to adjust the positioning of the sensor. The rod and collar are currently being powdercoated which is causing problems due to the thickness of the coating and high friction. The binding between the two parts makes it hard to adjust the sensor positions which needs to be done often. We are looking for a low friction, durable plating (for the rod and collar) which will allow us to loosen the collar and easily slide it up and down on the rod. I have been looking into zinc or electroless nickel, but both seem like viable options. Another factor in our choice is we would like to find a do it yourself system so we can plate the parts in house. The biggest part we will need to plate will be a rod about 18" long. Any suggestions/insight would be great!

Thanks
Chris Childs
- York, Pennsylvania, US
---
October 23, 2012
A. Hi Chris.
Electroless nickel is significantly more expensive than zinc plating. Since you do not need great hardness, wear resistance, chemical resistance, or electrical conductivity, I doubt that you need electroless nickel. Zinc plating should be fine.
In-house plating is do-able but much, much less common than 30 years ago before today's tough environmental regulations. It is likely to be a huge distraction from your business. The number of people who should buy a cow rather than buying milk is very limited.
Regards,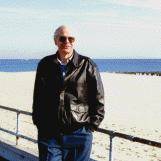 Ted Mooney
, P.E.
Striving to live Aloha
finishing.com - Pine Beach, New Jersey
---
October 23, 2012
Q. Thanks for the response. I believe we are open to having the plating outsourced, however, in the case that we would need parts plated last minute we would need to be able to do it in house. What is your opinion on the do it yourself kits on the market?
Chris Childs
- York, Pennsylvania, US
---
October 24, 2012
A. Environmental issues:

Zinc plating if is done with acid bath, is more friendly than cyanide. Regulation vary between countries, so in my case it just need pH adjustment to be disposed (Acid).

Nickel needs more environmental control, because you have to precipitate, or remove it before dumping the water. Electroless nickel is more expensive and hard to control than acid zinc chloride bath.

Cyanide is easier but needs a lot of pollution control, like chlorination, and if you do hexavalent chromium passivation it needs chromate treatment.

Many of the chemicals are poisonous, polluting, and some people are sensitive to nickel and suffer from something called dermatitis which can lead you to have nights without being able to sleep if you don't treat it.

Cyanide, well, is my opinion that is out of discussion because of it poisonous nature.

Functional issues

Zinc plating is not resistant to abrasion as nickel or electroless nickel is.

Zinc chromate passivation is done blue, yellow, green and black and protection capability is better on the green and black than blue and yellow or iridescent color.

Zinc plating sacrifices itself to protect the substrate and nickel and electroless nickel offer barrier protection, once the barrier is lost you will get corrosion.

Money issues

Is in my case for example, I live in Colombia, by far more expensive to set up an electroless nickel bath and is also more expensive the maintaining of the bath than a zinc plating bath.
Because you need heat, more expensive additives, chemical analysis (also in zinc bath), replacement, etc.

Expertise and skill needs

There is a long way ahead, of course is not impossible, and is shorter the way if you are going to do the same part always.

I have no experience with doing electroless nickel (there is a lot of people in this forum that do have experience in that field), but I have investigated a lot about it and that is the reason why I wrote those opinions above about it.

I have no experience with the plating kits that you find in the market. I have heard of them but I am sure they offer the same efluents that a normal plating shop does, so they must offer the solution to avoid contamination.

Setting up a plating tank is not the only thing you need, it is also important to have good cleaning.

That means acids and cleaning alkaline solutions mostly, or in the market there are some acid cleaners.

Please consider to do that operation in a plating shop or company; it will be cheaper for you because the investment needed that is just compensated by a high volume of parts.

What Mr Ted says is wise. Is better to go to a plating company or shop.
Daniel Hernandez
- Bucaramanga, Santander, Colombia
---
November 1, 2012
A. Perhaps in your case, brush (Zinc) plating could be considered a do-it-yourself system and it works well but has limitations. For instance, intricate geometries and small internal diameters pose greater difficulty than tank plating. The environmental regulations are still strict but due to the small amount of chemicals used and their more "user friendly" nature, make it a little easier to deal with.
Guillermo Marrufo-Mexico
Guillermo Marrufo
Monterrey, NL, Mexico