Where the world gathers for
plating, anodizing, & finishing Q&As since 1989
-----
Hanging dissimilar items in same frame for hot dip galvanizing
October 10, 2012
Q. We are operating a hot dip galvanizing plant in Sri Lanka and we do galvanize a large variety of materials. To increase the production rate and to save time, we hang different materials in the same frame. It will definitely cause high and low coating thicknesses in different materials. My question is, are there any efficient procedures to galvanize a wide range of materials with a considerable rate?

Prabath Gunasekara
Sri Lanka
Prabath Gunasekara
- Colombo, Sapugaskanda, Sri Lanka
---
October 11, 2012
A. This is a good question for galvanizers. I think it depends on the style of operation. Some plants have the same material all the time, from a small number of customers, perhaps even their own manufacturing, and so jigging becomes much more uniform.
But others (like us) are "jobbing" plants, where the material is very varied in shape, thickness, cross section etc. Some solid steel, some hollow sections, some mixed.

The jigging then becomes a compromise:
If you separate all material into similar thickness, and separate hollow from solid, you will surely get more consistent, and more controllable coating thickness, immersion times, pickle times, etc. But you risk loosing the traceability (identity) of the pieces of steel from each customer.

If you keep each customers work together (recognising that it will be a mix of all manner of material types) you get better traceability, but more variable performance.

There's some middle ground between these two. Where larger orders of similar material are available, some separation is possible. Where a customer has easily identifiable pieces, they could be mixed with other customer's work.

Geoff Crowley
Crithwood Ltd.
Westfield, Scotland, UK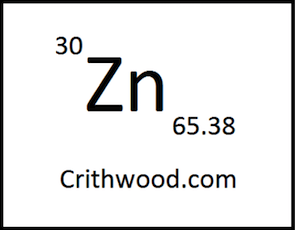 ---
October 15, 2012
Q. Yes, I also think separation in to same material types is the best option. But most of the times it is not practical for us. Usually we are receiving small quantities of different different materials from large number of customers. some times it will be 4 or 5 hollow pipes, 10 checker plates, likewise. we separate them as soon as possible in to material types and load. But to fill the rest of the space, we load different materials too if there is no any other option. I don't think there is any other better solution for this problem.
Prabath Gunasekara
- Colombo, Sapugaskanda, Sri Lanka