Where the world gathers for
plating, anodizing, & finishing Q&As since 1989
-----
Electroless Nickel Deposit: Determining Phosphorus Content
September 11, 2012
Q. Hello All,

I've recently started working on a project looking at electroless nickel processes; currently only on the lab scale.

I'm plating sample boards with electroless nickel, stripping them with a nitric-acetic acid mix (thanks to this forum!) and then attempting to analyze the resulting solution using ICP. I have searched through the forum and haven't found the answer to my question.

The ISO standard for E-Nickel details quite a complicated method for using ICP to determine the phosphorous content- I want to keep costs low and don't want to purchase anything extra (if at all possible!) what I'm wondering though, is it possible to analyze the resultant solution (after stripping the deposit) as it is. Without adding any K permanganate etc?
I don't necessarily need a quantitative answer as to the concentration of phosphorous; but rather a % of P weight Ni.

What I'd ideally like to do, is strip my test board in approx. 100 ml of stripping solution; till all the deposit (EN on top of Cu) has been removed, and dilute the resultant solution back to 100 ml. Use ICP to determine Ni and P concentration, and then find the % of P with respect to Ni.

Is it possible to do it like this? I feel like I'm missing something fundamental and would appreciate any advice.

Many thanks!
Cambria Shones
- Leicester, UK
---
October 12, 2012
A. Dear Cambria,

I have a method to determine if your NiP layer on your part is amorphous or crystalline structure. Indeed, at 10.5% the alloy Ni and phos combines to become amorphous.

Use HNO3 solution (40 ml of water, 20 ml of HNO 65%) in a beaker.
If the layer becomes black after 1 min --> crystalline (< 10.5%)
if the plating stays grey ---> amorphous (> 10.5%)
Very cheap and very fast.
Don't strip your parts, do NiP plating and test directly.

Bye
Mai Xian
- Shanghai, China
---
"Standard Methods for Examination of Water & Wastewater"
by American Public Health Association
from Abe Books
(including dirt cheap older editions)
or

Affil. Link
Your purchases make finishing.com possible
October 12, 2012
You could always determine the phosphorus colorimetrically, using the single reagent ascorbic acid method. It's described in
<== 'Standard Methods ...'. You'd have to do a huge dilution of the stripping solution (standards or only linear up to 0.5 mg/l P) but as long as the dilutions are done carefully the answers should be accurate.

Dave Wichern
Consultant - The Bronx, New York
---
October 25, 2012
A. The simplest, fastest (and non destructive) way is by XRF using suitable standards if you have the equipment.
Otherwise analyse for nickel and calculate the phosphorus by difference.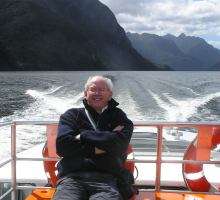 Geoff Smith
Hampshire, England