Where the world gathers for
plating, anodizing, & finishing Q&As since 1989
-----
Black Oxiding problems and questions
September 10, 2012
Q. Hello.
I have a black oxide coating plating method to produce needles. I have 3 questions:
1 - Plating solution is then cooled and hardened. What can I do to prevent it?
2 - Do not add potassium cyanide; no better suited for the cover?
3 - Black oxide plating can be plated onto stainless steel? (What are the terms)

Best regards

Alireza Nazari Namin
- Namin, Iran
---
September 11, 2012
A. Hi, Alireza.
We have dozens of threads about black oxiding on the site, so you can search the site for each of your questions, and then post a follow-up on closely-related if the answers were unclear of didn't cover your situation. It would take an unfocused book-length thread here before your questions are fully answered in depth, and all I can offer here is a brief introduction ...
0. What do you mean by 'needles'; surely not hypodermic needles? Knitting or crochet needles maybe? Please give us some idea of their size, function, and production rate. Thanks.
1. I assume you are saying that when the solution is not in use, and you allow it to cool down, it hardens and crystallizes? I expect this is true, but I would not add any ingredients to try to solubilize the deposits. Rather, arrange better insulation and scheduling so that you can afford to keep the solution hot, and make sure you always wear protective gear when using it or restoring it to service.
2. I agree that black oxide can be, and usually is, done without potassium cyanide.
3. Yes, stainless steel can be black oxided but black oxide is a conversion coating, i.e., the metal itself is a part of the coating. So, actually, not only must formulation and operating conditions be slightly different for stainless steel than plain steel, those conditions will vary even from one steel to another, as gunsmiths will tell you. I don't know exactly what must be done for generic black oxiding of stainless steel as most shops use proprietary solutions for that purpose.
Regards,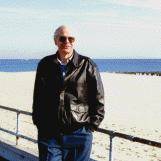 Ted Mooney
, P.E.
Striving to live Aloha
finishing.com - Pine Beach, New Jersey
P.S.: Arggh, I'm gonna scream! Moving my books around between the office, storage, and my home office, here I sit with only the 2006 version of the Metal Finishing Guidebook available to me today as I tried to research these answers. I flip to the back for the Index and after thumbing through 6 different lists of advertisers, companies, trade names, etc., I find that there is no Index (a point many of us complained about in 2005). I flip to the front for at least a Table of Contents and there is my friend Reggie Tucker (a smart guy and one of the nicest you'll meet) telling me that I have "A World of Information -- All at Your Fingertips", as I struggle through ads interspersed into the TOC (a very poor substitute for an Index anyway).

The Guidebook is the single most important metal finishing reference in the world: it has to be user friendly! We like to think we're important too, so if any readers perceive similar annoying things about this website, please let us know (via the 'Contact' tab in the menu bar) because we are all trying -- but sometimes people use tools in slightly different ways, and don't see a problem that is driving other people bonkers :-)