Where the world gathers for
plating, anodizing, & finishing Q&As since 1989
-----
Nickel plating characterization for QA purposes
September 6, 2012
Q. Good evening everybody,

We are using nickel plated copper base plates and I have some difficulties to define what should be our inspection criteria control plan.
Our drawing is saying PLATING : ELECTROLYTIC NICKEL - 2 to 6 micron - HALF DULL FINISH.

I would like to define which tests I have to implement for the first article evaluation (first time receive) and the standard for incoming inspection.
I read in a corporate document:
First article evaluation:
- salt atmosphere test
- No marked discoloration is permitted after 24 hour exposure to air at 200 °C ±10 °C. For SCR header use 150 °C ±10 °C.
-Adherence and ductility must be adequate to permit crimping and/or compression without evidence of peeling or cracking. To be performed on 10 parts from sample.
- flow and wet to at least 80% of the solder surface

Standard inspection:
- no blister or exposed copper
- no peeling, blistering or marked discoloration after exposure to 415 °C ±10 °C in H2 during 10 minutes
- thicknesses (supplier coc)


I would like to know if those tests make sense. Particularly the test "no peeling, no blistering at 415 °C ±10 ° during 10 minutes under H2"! Why under H2?

Thanks for your help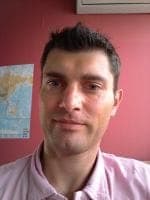 Matthieu Salland
product designer - Bruges, France
---
September 6, 2012
A. The H2 is a reducing atmosphere. At 415 °C in air it would turn several different colors of blue and yellow and possibly black.
James Watts
- Navarre, Florida
---
September 10, 2012
Thanks for this answer.

Q. Could someone tell me if defined tests for first article evaluation and then for standard incoming inspection are sufficient to ensure plating quality?

At the beginning I would like to define better the alloy composition in our drawings (like 6 to 10% phosphorous) but it is hard to control, and moreover platers are never giving their recipe! What are the usual practices? Do customers only specify for example : "3 to 8µm Electroless Nickel phosphorus (6% to 10%) + 1 to 3µm Electroless Nickel-Boron (< 1 % B)" or they also request the plating to be compliant to some tests (as I defined here above)?

Thanks again for your help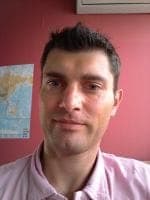 Matthieu Salland
product designer - Bruges, France
---
September 11, 2012
A. Electrolytic nickel is 99.8% pure sometimes with traces of O, H and S. There is no P in it.
G. Marrufo
Guillermo Marrufo
Monterrey, NL, Mexico
---
October 18, 2012
Q. Dear all,

To give you more details for a better answer:
We are a company that is using copper or AlSiC baseplate on which we request our supplier to do nickel plating.
Regarding thickness, it depends on parts but typically for copper baseplate it is between 2 and 6 µm Electrolytic. For AlSiC baseplates, we are specifying 3 to 8 µm Electroless Nickel phosphorus (6% to 10%) + 1 to 3 µm Electroless Nickel-Boron (< 1 % B)
We would like our supplier to prove to us that the plating is compliant and that solderability is sufficient.

Regarding plating characterization, I found standard ASTN B733-04 for electroless Ni-P coating and B689-97 for electroplated engineering nickel coatings.

I would like to know if those 2 standards are suitable?
I think they are not talking about solderability; so could you tell me to which standard I could refer ?

Thanks for your help!!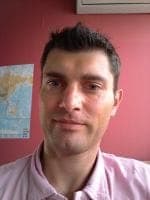 Matthieu Salland
product designer - Bruges, France