Where the world gathers for
plating, anodizing, & finishing Q&As since 1989
-----
Barrel Plating Gold
September 5, 2012
Q. My company currently has a nickel plating process and wishes to do the gold plating of .015" X .116" parts.

I found this small barrel plating apparatus:
www.singletoncorp.com/mini_barrels.html

Using the solutions provided in this kit:
http://www.goldplating.com/JM.htm

My customer requests that there be no scratches in the gold. Will the barrel plating process allow me to achieve a smooth plating finish? The gold has a hardness of 130-200 Knoop. I will be plating over a nickel plating and achieve a 1.5 micron thickness gold plate.

Cameron Kivela
Proccess Engineer - Boulder, Colorado, United States
---
September 6, 2012
A. Hi Cameron.
The propensity towards scratching depends on the barrel diameter and the weight of the parts. Large nuts and bolts in a 18" barrel do take a bit of a beating during plating, but lightweight parts in a 4" diameter barrel may be just fine. An alternative to tumbling barrels, although quite a bit more expensive, is vibratory barrels where the parts vibrate inside a shallow perforated bowl.
The following is not a comment on the gold plating solution purveyor you may choose to buy from, but upon the methodology. Industrial plating shops usually confront far more difficult plating problems than jewelers, and they usually buy from companies who serve the industrial market because such companies have analysis laboratories and field service personnel who can assist them with those problems. Good luck.
Regards,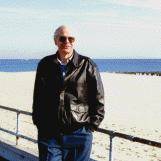 Ted Mooney
, P.E.
Striving to live Aloha
finishing.com - Pine Beach, New Jersey
---
September 6, 2012
Q. The Barrel Plating Mechanism can reach as low as 2 rpm, has a 2.5" diameter barrel and the parts weigh .0065 grams. With these figures in mind is it better to pursue the vibratory barrel or can I stick with the barrel plater?
Cameron Kivela
- Boulder, Colorado, United States
---
September 7, 2012
A. Hi. It sounds unlikely to me that there will be scratching with such light parts in so small a barrel, but the major purveyors of gold plating solution can probbly run test parts for you in their lab before you commit to the plating line.
Regards,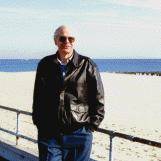 Ted Mooney
, P.E.
Striving to live Aloha
finishing.com - Pine Beach, New Jersey
---
September 8, 2012
A. Hi Cameron
The size and spec makes it almost certain that you are plating electronic contacts.
Therefore you will be plating to a spec and that 1.5 micron is critical. Not only does the part to part thickness vary in barrel plating but thickness will vary on the part, building up at ends and edges. It is important to establish exactly where on the part the thickness is specified. There is also frequent confusion between minimum thickness and average thickness. To achieve 1.5 microns minimum, you can expect to plate (and charge for) probably 3 microns average (there is a good Gaussian distribution in barrel plating)
Have you considered the problem of thickness measurement? Mechanical methods - however accurate your micrometer - are useless due to edge build up. Microsectioning is destructive and requires great care due to soft gold smearing and giving false results. XRF is the standard method but the investment is tens of thousands of dollars.
The good news is that scratches are not a problem. I have plated many hundred thousand parts like these and never seen a scratch. If anything, they self burnish in the barrel.
Ted is quite right about your gold solution. This is a specialist job entirely different to jewelry applications.
The easy way would be to find an electronic connector manufacturer and get them to do the work unless you have an ongoing demand worth learning a whole new technology.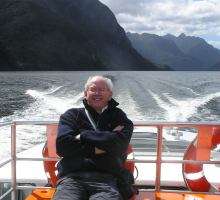 Geoff Smith
Hampshire, England