Where the world gathers for
plating, anodizing, & finishing Q&As since 1989
-----
Is Nickel Passivation after required Electroforming Process?
August 29, 2012
Q. We have an electroforming process here in our facility and we use nickel sulfamate as our plating chemical. What we do is manufacture a nickel electroform in the form of numerals and logos for the watches. My question is, is it necessary to do a post-plating passivation on the nickel? As of this time, I don't see the necessity of having this post process but is it valid to assume that most of the problems I encountered in the process line (like the smudges on nickel surface) are due to no passivation after electroplating?

Need your technical opinion on this. Thanks in advance.

By the way, we are manufacturing World Class watches and we are located in Cebu, Philippines.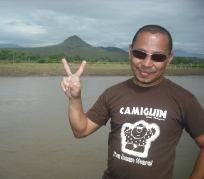 Roel Basera
process developer - Cebu, Philippines
---
September 5, 2012
A. Hi Roel,

We electroform highly specialized optical pieces for use in reflection and visibility applications. Speaking from a place where we have done quite a substantial amount of testing, passivation of the electroform really isn't necessary and likely has nothing to do with any visible defects you are seeing. The passivation aids in the separation of the mandrel and the electroform and should have no effect on the cosmetic side of your process.

Without knowing too much more about your process, I would suggest you take a look at your drying methods first. Because we make optical pieces, obviously the cosmetic state of the electroform is extremely important. What gives us the best result is a DI rinse followed immediately by dousing it in isopropyl alcohol.
Eric Janosko
- Rochester, New York, USA
---
September 13, 2012
Q. Hi Eric,
thank you very much indeed. Actually I'm looking at the possibility that the problem might have occurred during the post cleaning of our electroforms. So, this makes me suspect that this has something to do with the cleanliness of the rinsing and the effectiveness of our drying. Actually, we don't use an IPA in cleaning but we just feed the product to a rinse and dry machine. But I'm interested to check if using an IPA for cleaning would help improve the aesthetics of our product or might not just be necessary.

Since I just found out that the contamination on the surface of the electroform can be removed, I'm now more convinced to check the post cleaning operation of our process.

Daghang Salamat and Have a nice Day!!

bas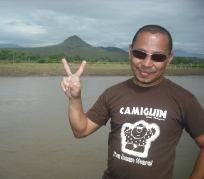 Roel Basera
[returning]
- Cebu, Philippines