Where the world gathers for
plating, anodizing, & finishing Q&As since 1989
-----
Aluminum bronze for small diesel engine?
August 24, 2012
Q. Just doing some research on the possibility of using aluminum alloys in making a motorcycle. I have an abundance of aluminum scrap I have been melting in my small furnace and I extend to use a good portion of it in making a motorcycle from scratch.

In looking over the possibility of making a traditional Greek sword on the side I ran across aluminum bronze. It would seem this material is comparable to iron in most regards to tensile strength etc. But I am wondering if I could use it (reliably) for the casting of a cylinder block on a, say, 500 cc diesel v-twin type engine.

The main reason I would prefer this alloy is because it is commonly used as a bearing so for first running cycle of engine (before rebuild) I wouldn't really need main bearings
Also I think it would decrease wear on the pistons through life cycle. I realize that decreasing the wear on the pistons means I would be more likely to have wear on the cylinder walls themselves but willing to risk it.

Main question is, would aluminum bronze be strong enough in typical casting dimensions to handle the pressures generated by a diesel or possibly turbo diesel engine of approx. 500 cc.

P.s. I am currently a 4th semester Aerospace engineering student. A little behind on the math and haven't got into the materials science studies yet but the Bosch automotive hand book has been my bible for 3 years so feel free to speak or reference accordingly. Thanks all
Any professional experience and opinions would be appreciated.
David Kirk
Hobbyist. Future space industrialist :) - Charleston, South Carolina
---
August 24, 2012
A. Of course aluminum bronze is strong enough for a cylinder block. Aluminum blocks have been around for 100 years, some of them in high performance race engines. They are linered with iron or steel sleeves, or coated with wear resistant coatings. Those engines as used in cars routinely run 200K+ miles without need for rebuild. Of course so do well-designed iron block engines.

Aluminum bronze does have good wear properties, and I expect you can get decent life without liners, although you will want to get advise from one of the piston ring manufacturers.

It is a good enough bearing material that you can run a steel or iron crankshaft against it.

The real problem is designing and building such an engine. You'll need to plan cooling passages, oil galleries and the like, and you'll need molds and casting equipment.

You'll also need to fabricate cylinder heads, manifolds, crankshaft, cam, valve gear, pistons, etc; not to mention ignition and fuel systems.

Bottom line, you'll need a strong design capability, a fully equipped machine shop, heat treat facility, and foundry.

Just so you know, a man named Leo Goossen, probably the finest engine designer who has ever lived, once spent an entire year designing a new engine. It took the best race engine building shop in the country another year to build it. The cost was $250K in 1936 dollars. It was, however, more complicated than a motorbike engine.

What do you expect to gain over an off-the-shelf aluminum block engine? Are you onto something Honda doesn't know?

Good luck.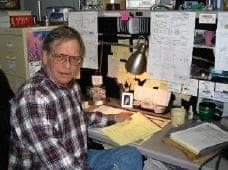 Jeffrey Holmes, CEF
Spartanburg, South Carolina