Where the world gathers for
plating, anodizing, & finishing Q&As since 1989
-----
Third stainless steel hot water tank failure after 3 weeks
August 23, 2012
Q. We have a stainless steel hot water cylinder pressurised system that has now had the cylinder fail 3 times, each time just a few weeks apart. The manufacture says it must be our water (from our well) that is attacking the stainless steel cylinders, we have had the water tested and nothing apart from high manganese content was found.

Does anyone have any ideas why these tanks could be failing, we are due to have the fourth tank fitted in a couple of days, I am really worried that it will just fail again.

Could it be a Galvanic corrosion problem? the s/steel cylinder is connected via brass compressing joints to copper pipes for the central heating and water feeds bathrooms, kitchen etc.

Or could it be faulty tanks and the manufacturer is reluctant to accept blame there fore blaming the water.

The manufacturer tells me they use LDX2101 stainless steel, is this a quality type?

Any ideas anyone?
Thanks

Derek Harper
- England
---
August 24, 2012
A. I think you will find it essential to have the wetted surfaces properly passivated prior to service. It takes only a miniscule bit of surface contamination to initiate corrosion.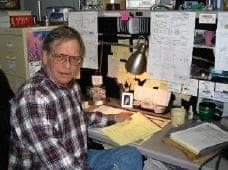 Jeffrey Holmes, CEF
Spartanburg, South Carolina
---
August 28, 2012
A. This is a good quality stainless often used for this purpose.
The speed of failure makes the usual suspects, non matching weld rod, copper swarf etc. unlikely - I have had a 5mm thick stainless tank perforated by a "lost" brass nut, but that took years. This grade is particularly resistant to chloride attack so I don't think the water is to blame.
The only mechanism I can think of that could fail at that speed is electrolytic corrosion. I suggest that you get the earth bonding checked our as a matter of urgency.
Otherwise, a photo would help considerably.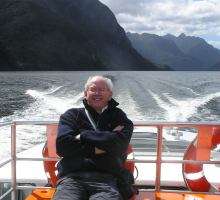 Geoff Smith
Hampshire, England