Where the world gathers for
plating, anodizing, & finishing Q&As since 1989
-----
Crystal texture left on steel surface by phosphoric acid treatment
July 31, 2012
Q. I had been treating rusted tools (sockets primarily) by submersing them in 85% solution of food grade phosphoric acid. After reusing the solution several times, it had turned black, and was leaving a white crystal layer on top of the black (ferric phosphate?) layer. These crystals were soluble in hot water. I didnt think much of it, but went to treat a rusted machete, and after removing the crystal and black layers, I noticed that the blade now had a crystal texture across the entire surface which had been submersed, even on areas which did not contain rust. I must have not noticed the texture before, because the sockets mainly got the crystals on the insides.

I also got some of the solution on black clothing, which promptly bleached it red. From what I've read online hydrochloric acid can cause a bleaching effect on black cloth, but I'm not sure how I created this from phosphoric acid.

Some of the tools I had treated previously in the solution were chrome plated, and one was a large black oxide coated impact socket.

Does anyone care to speculate what happened? And how I can prevent this in the future when working with concentrated phosphoric acid?
Matt Burnett
- Chicago, Illinois
---
August 2, 2012
A. Hi Matt,

Welcome to the world of phosphating, if somewhat inadvertently!

Phosphating has been around for a very long time and in olden days was done by immersing in phosphoric acid, either at room temperature or more commonly in heated solution. It really comes down to how long you are immersing the parts in the phosphoric acid as to whether you get a noticeable formation of phosphates on the surface of your parts.

End of the day you have probably not harmed your parts, in fact thin phosphate layers can be considered beneficial.

To reduce the effects, remove as much rust as possible before immersing in the acid and then leave in the acid for the shortest possible time.
Brian Terry
Aerospace - Yeovil, Somerset, UK
---
August 7, 2012
A. I think that you have been using too strong solution,10-20 % must be okay. Oldest phosphating formulas are iron phosphate based, that is all I know about that. Hope it helps and good luck!
Goran Budija
- Zagreb, Croatia
---
August 9, 2012
Q. @Brian Terry

I can assure you it was not a phosphate layer which I was referring to, although there was one, I removed it with a bronze brush, and it was quite clear that the steel was being dissolved by something. I'm assuming I made another chemical inadvertently by reusing the solution over and over again.

@Goran Budija
I've used it before on other rusted parts (automotive tail pipe) without issue. And when I first started treating some sockets, crystals were not forming on them, but as I reused the solution over and over again, crystals began to form on the immersed parts.
Matt Burnett
- Chicago, Illinois
---
August 10, 2012
A. Hi Matt. The acid dissolves rust, and to a smaller extent metal, and it certainly sounds possible for an overworked solution to settle out with some sort of deposit which is different than intended. Especially if a temperature change is involved. I think the short answer is that this solution formerly known as phosphoric acid is exhausted.
Regards,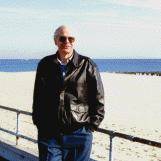 Ted Mooney
, P.E.
Striving to live Aloha
finishing.com - Pine Beach, New Jersey