Where the world gathers for
plating, anodizing, & finishing Q&As since 1989
-----
Slow zinc nickel plating due to air trapped in barrel
July 29, 2012
Q. Dear Sir/Madam,
I am an electroplating process engineer. We are doing zinc nickel barrel plating. we having some problem in plating. The air or oxygen balls trapped in the barrel. it would not remove automatically. The air or oxygen removes from barrel when we shake the barrel. the problem is, the current flow slowly going down because of air or oxygen trapped into the barrel. the current flow getting normal when we shake barrel and removed the trapped air from the barrel. Why this happening and how to recover from this problem? I am expecting a good answer from you. Thank You.
Gandhi Govinarasu
- Singapore
---
July 30, 2012
A. Hi Gandhi. I'm not saying that you are wrong, but I never encountered that issue in a whole career, so I'd need more data to understand it. How big are these barrels -- are they mini barrels with a mesh or membrane lining or are they substantial production plating barrels of heavy polypropylene construction with drilled holes?
Are tiny air bubbles attached to the parts, or are the parts cup-shaped so they trap air when inverted? Are the parts plastic or so exceptionally thin that they float due to the trapped air? Aren't the barrels continuously rotating while plating? Don't you need wetting agents in the plating solutions that dislodge any bubbles?
Please tell us as much as you can because I'm not understanding much. But it does seem that if some of the parts are floating that the current would be reduced.
Regards,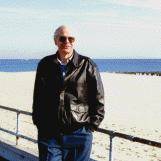 Ted Mooney
, P.E.
Striving to live Aloha
finishing.com - Pine Beach, New Jersey
---
First of two simultaneous letters -- August 6, 2012
A. Hello Gandhi,

Where do you think that the oxygen comes from? I don't know any process that can generate oxygen other than the electrolytic degreasing process. Or it is possible that you can't eliminate the air trapped when you load the parts?

If this is so, have you tried increasing the rotating speed of the barrels? Are the holes in the barrels too thin? We use 4 mm holes, and we never had anything like that.

If you can answer these or Ted's questions, we could help you solve your problem, I think.

Regards,
Daniel Montañés
Self-Drilling Fasteners Manufacturer - Cañuelas, Buenos Aires, Argentina
---
Second of two simultaneous letters -- August 6, 2012
Q. Dear Ted Mooney Sir,
Thank you very much for your valuable information.

1. Our barrel size length and side width 450 mm X 180 mm
2. Barrel are drilled, hole size is 1. 8 mm
3. Material is Polypropylene Z series barrel (The barrel don't have any mesh or membrane)

Our production parts length & width 40 mm X 2 mm size steel screw. it will not float on solution.
Our plating barrel continuously rotating.
I'd tried increased speed of rotation but still same.
We are using wetting agent but the quantity is very less. we are adding 10 ml/1000 amp-hr for 450 lt solution.

I hope this information will be helpful to you to understand the problem. Thank you. Sorry for grammar mistakes.

Best Regards
Gandhi.G
Gandhi Govindarsu
- Singapore
---
August 30, 2012
A. Hi, Gandhi.
Those are small holes, less than half the size of Daniel's, but not impossibly small, and probably the right size for 2 mm dia. screws ... if that is still their size. The holes in polypropylene plating barrels peen closed after substantial use. Please open one of the barrels and look at the holes from the inside (you won't see the problem from the outside).
My first guess is that the holes have peened nearly shut and the problem is not actually air in the barrel, but stagnant, exhausted plating solution because there is no real solution exchange until you shake the barrel. If I am right, the only solution is to either replace them or re-drill them. Good luck.
Regards,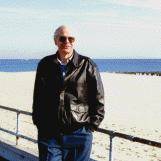 Ted Mooney
, P.E.
Striving to live Aloha
finishing.com - Pine Beach, New Jersey
---
August 30, 2012

Hi Mr.Ted Mooney sir,
Very happy & Thank you very much for your repeated answers. Finally I have solved the problem by changing the barrel hole size from 1.8 to 2 mm and I have added wetting agent more than the control specifications.

Once again Thank you very much to Mr. Daniel Montañés & Ted Mooney.

Best regards
Gandhi Govindarsu
- Singapore