Where the world gathers for
plating, anodizing, & finishing Q&As since 1989
-----
Copper stains in Zinc-Nickel Plating
July 23, 2012
Q. Hello everybody,

We are experiencing some trouble in our zinc-nickel plating line. We are using an alkaline non-cyanide proprietary system for 12-15% Ni-Zn alloy, and we are getting some pieces with copper color after passivation. I think we are having some cable dissolution, and that our cathode contact system is not the best for this bath, but I would like to know if there is an easy way out of this problem.

We are using a PVC-sealed copper cable, area 95 mm2 (square millimeters), diameter 27 mm. We attach machined pieces of steel bar to the cable ends to give them weight, and we have good conductivity until the cable "cuts" and ceases to conduct current suddenly.

Thank you very much! I hope you can help me in this one!

Yours faithfully,
Daniel Montañés
Process Engineer - Buenos Aires
---
July 24, 2012
A. Hi Daniel. If you are dissolving copper into an electrolytic chromate bath, it is certainly possible that copper is being deposited onto your work.
But sorry, I'm not understanding your description of the system at all. Are you doing barrel plating, and describing your "dangler" arrangement?
Regards,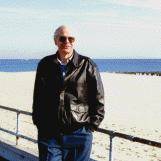 Ted Mooney
, P.E.
Striving to live Aloha
finishing.com - Pine Beach, New Jersey
---
First of two simultaneous responses -- July 25, 2012
A. Hello Ted,

Yes, sorry about my short technical vocabulary! The copper dissolution comes from the danglers, and the dissolution does not occur in the chromate bath itself but in the zinc-nickel bath.

It is a barrel system, and the "cables" I was describing are the danglers. I think they stop conducting current and start to dissolve rapidly into the bath, so in the zinc nickel alloy I get some copper deposited when the bath is working.

Hope you can help me on this one! Thank you very much,
Daniel Montañés
Self-Drilling Fasteners Manufacturer - Buenos Aires, Argentina
---
Second of two simultaneous responses -- July 25, 2012
A. Not sure if I understand your question. At no point during our alkaline zinc-nickel plating process do we do a "passivation" but if you mean activation actually, I have seen this happen on our nickel line as well.

During our activation (acid etch) step on our zinc-nickel line; we use a sodium bisulfate acid dip, because this is sufficient for the low alloy steels we process.

On our nickel line where we process parts that require a more agggressive acid etch, we use a sulfuric-HF with 6-12V anodic and we can notice some copper contamination on assets coming out of the bath.

Swapping to a lesser aggressive etch, or masking your copper clamps, or switching to a stainless or Inconel type fixture are the only 3 options I am aware of.
Art Cambell
- OKC, OK, USA
---
July 25, 2012
A. Hi Art. Some people refer to the chromate conversion coating step as the passivation step, and I'm assuming that that is the step Daniel is referring to. But I'm having difficulty understanding also.
Regards,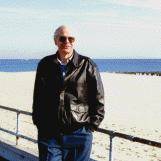 Ted Mooney
, P.E.
Striving to live Aloha
finishing.com - Pine Beach, New Jersey
---
July 26, 2012
Q. Hi Ted, Art,

I'm just not used to some terms you use daily. For the sake of clearing doubts, I detail our current process:

Process outside the semi-automatic line:
Alkaline degreasing
Rinsing
Acid (Chlorhidric) pickling
Rinsing
Sodium Hydroxide 5% (Neutralization)
--> Load in semiautomatic line:
Zinc-Nickel bath (two barrels, one tank with continuous filtration, danglers as described before, nickel coated steel anodes)
Rinsing
Acid activation (Nitric 1%)
Chromate conversion coating, trivalent blue
Rinsing

The copper can only come from the danglers, so I think these could be not adequate. Before chromate, we do not see any problem. But as the failure appears in a low percentage, we do not know from where it comes.

Thank you very much, and sorry about my vocabulary!
Daniel Montañés
[returning]
Self-Drilling Fasteners Manufacturer - Buenos Aires, Argentina
---
July 27, 2012
A. It may be difficult to find high quality danglers in Buenos Aires, Daniel, but that may be the main issue. Barrel plating is a well developed industrial practice, so suppliers have been working out the details of high quality danglers for decades. It's not a matter of using cable that was designed for another purpose, but of using a design that seals the insulation to the dangler head such that no solution can get to the cable, and using a really tough insulation that will not get cut by the tumbling of your parts. Good luck.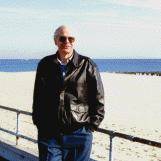 Ted Mooney
, P.E.
Striving to live Aloha
finishing.com - Pine Beach, New Jersey