Where the world gathers for
plating, anodizing, & finishing Q&As since 1989
-----
Anodizing a large, bent, awkwardly shaped piece
July 18, 2012
Q. Hello,

I am building computer and the top, front, and bottom of the frame are one piece of long, bent aluminum that I wish to anodize. The piece is 53.5" x 7.75" x .0625", totaling about 830 sq in. or a little less than 5.7 sq ft. however I only REALLY need 1 side (so half of all those) anodized/colored/sealed. Now, barring the obvious mechanical difficulties of finding a properly shaped box (since the piece will be bent, it will end up shaped like this):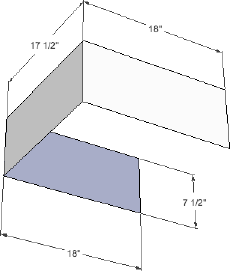 I'm wondering mainly if this piece is too big to work within the confines of safe, DIY anodizing. I was thinking 6 amps/sqft, at about 35amps and 15V(DC) for 2 hours--which by the 720 rule gives 1 micron of al2O3 on the surface. Is this possible? Is there a better way? Is this safe? I understand that my cathode will need to have ~3x the surface area and my connector wire will need to be very firmly connected to the inside of the 3 sided box shape, if anodizing something like this is even possible. I appreciate any help you guys can give.
Nolan Smith
- Nashville, Tennessee, USA
---
July 20, 2012
A. The problem with DIY anodizing, or most any other metal finishing process is that it is more complex than you might think.

You will need appropriate cleaning, maybe etching, and desmutting steps (with appropriate rinses) before anodizing, and then rinsing and sealing after. Each of these steps needs to be controlled as to chemical concentrations, time, temperature, etc.

And, of course you need appropriate disposal of the wastes created.

What you need done is not very difficult for a decent anodizing shop, but a can of worms for you.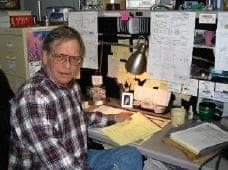 Jeffrey Holmes, CEF
Spartanburg, South Carolina
adv.


Aluminum finishing company built on integrity & accountability