Where the world gathers for
plating, anodizing, & finishing Q&As since 1989
-----
Palladium vs. White Bronze as substrate for Rhodium plating
June 29, 2012
Q. I would like to know if anyone has knowledge of the pros and cons of white bronze vs. palladium as a substrate layer under rhodium plating for brass jewelry.
-Is one better than the other in terms of durability?
-What is an appropriate micron thickness for the substrate and for the rhodium to give the piece some durability/ longevity?
-Does adding silver into the mix (Brass piece/white bronze or palladium/silver/rhodium) alter or have any negative effects or benefits and if a benefit- what would you recommend for a micron thickness?
Any information would be much appreciated! Thank you for your time and any advice you care to share.
Tara Feenan
- Norwalk, Connecticut USA
---
July 13, 2012
A. Good day Tara.
I have plated medic alert bracelets with excellent results. The bracelets were highly polished sterling silver and I gave them a silver strike, silver plate(to bring back the high luster which is "fogged" during the cleaning process)and palladium @ 2-5 ASF for 3-5 mins. and Rhodium 15 ASF for 1-2 mins.
The palladium serves multi functions;it increases the value of the items as it is among the platinum group of metals; it produces a nickel free substrate(nickel causes hypo-allergenic reactions)and provides a barrier between silver and Rhodium.Other wise, the silver will migrate through the Rhodium causing blemishes, and keeps the Rhodium solution contaminant free(from silver). Once The Rhodium solution is contaminated with silver, there is no recourse to remove it- the bath must be refined for assay.
Hope this helps.
Regards
Eric Bogner
- Toronto, Canada
---
July 17, 2012
A. Hi
0.2 Microns of Palladium or 3.0 microns of white Bronze are generally recommended as barrier layer. 2.0 microns of bronze also will do though technically it can be debated. Palladium price fluctuates.
regards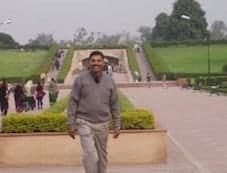 T.K. Mohan
plating process supplier - Mumbai, India
---
July 25, 2012

Eric & T.K.- thank you so much for taking the time to answer my question. Sincerely, Tara Feenan
T.Feenan
- Norwalk, Connecticut, USA
---
July 26, 2012
Thanks dear...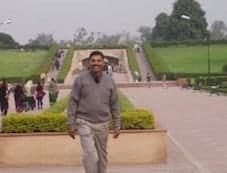 T.K. Mohan
plating process supplier - Mumbai, India