Where the world gathers for
plating, anodizing, & finishing Q&As since 1989
-----
Does nickel electroplating always include some zinc catalyst / contamination?
July 12, 2012
Hi -

I work on a project where Ni plating is required for EMI/EMC conditions, yet Zn is a prohibited material entirely. While I'm not proposing Ni/Zn plating as an option, my understanding is that Zn is used as a catalyst in any Ni plating bath, therefore there could be some leaching of trace amounts of Zn onto/within the plating. A few questions:

1) Am I off-base?
2) If Zn deposition is unavoidable, can the % composition be quantified?
3) Is there a Ni plating process available that does not use Zn as a catalyst at all?

Appreciate any feedback, thanks!

Rich
Rich Faugno
- El Segundo, California, USA
---
July 13, 2012
A. Hi Rich.
I don't think there is any zinc at all in a nickel electroplating bath.
Electroless nickel plating might be a different story. Traditionally, Cadmium was a deliberate poison put into electroless plating baths to discourage spontaneous decomposition, but that became a RoHS issue, so it was phased out of many electroless nickel baths. I'm not involved in the formulation of electroless nickel, but it wouldn't surprise me to see Zinc in them to replace the Cadmium.
Regards,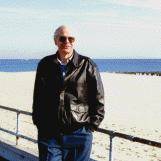 Ted Mooney
, P.E.
Striving to live Aloha
finishing.com - Pine Beach, New Jersey
---
July 13, 2012
A. "No" meaning "zero" is a term which very very rarely applies to a plating shop.
What will the customer allow? Parts per thousand or parts per million or?
If this is EN, the OEM for the solution can tell you. They might be reluctant to, but if you imply that you will go to a company that will provide the info, most will generate the data.

If it is electrolytic, there could very easily be Zn in the parts per million either from the nickel crystals or from the anodes. Electronic grade is very expensive relative to commercial grade.
James Watts
- Navarre, Florida
---
July 27, 2012
A. Zinc and cadmium ions were part of the first commercial brighteners, now they are not in use.
Daniel Hernandez
- Bucaramanga Santander Colombia
---
August 2, 2012
A. Analytical chemistry has progressed to the point that it is sometimes said "There is some of everything in everything".

So, even in a nickel plating process which does not intentionally use any zinc, there will be some zinc at the ppm, ppb, or ppt levels.

By the same token there is a tiny bit of zinc in the water you drink and the air you breathe.

How much zinc is tolerable? If the answer is "zero", in the sense of absolute zero as measured by the best available technique, that is no answer at all, because there is some zinc in everything.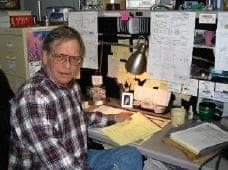 Jeffrey Holmes, CEF
Spartanburg, South Carolina