Where the world gathers for
plating, anodizing, & finishing Q&As since 1989
-----
How big is a bare patch?
June 29, 2012
Q. In powdercoating (aluminium or galvanized steel) it's common to use solvent based paint to "touch up" a jig mark or small bare patch (sometimes called a holiday?).
But I don't see any standards detail on how big such a patch could be? What area is the biggest that should be thought suitable for such a touch up system?
If the purchaser of the coated item wanted liquid carried paint instead of powdercoating, they would specify that.
From a practical viewpoint, jig marks are largely unavoidable. But depending on the item size, that could be an insignificant mark, or, when considering very large, heavy items it could be significant. The jig to hold a piece that's 10 m long, weighs a tonne say, and is three dimensional is a considerable jigging system. It's really a lifting appliance in terms of the health and safety aspects of suspending such a piece. So the holiday left by such jigging needs attention.
In hot dip galvanizing, the maximum area of such a bare patch is defined. In powdercoating it doesn't appear to be defined.

How big do you think such an uncoated area could be before recoating should be considered, rather than "touching up"?

Geoff Crowley
Crithwood Ltd.
Westfield, Scotland, UK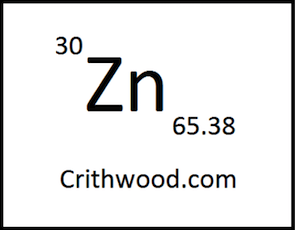 ---
First of two simultaneous responses -- July 15, 2012
A. Geoff,
I think that as you are such a respected contributor to this site I find it difficult to be as critical of you as I would be with others.
Please find my comments as advice rather than criticism.
A "bare patch" in galvanising will still be protected by the area galvanically offering protection surrounding it.
That is not the case with Powder coating.
I long ago learnt that introducing usually aerosol "touch-up" paints to a Powder coat plant encouraged reckless behaviour at shop floor level:
"Don't worry we will touch it up afterwards" Syndrome.
The problem being of course that the "touch-up" paints simply do not perform nor can they be expected to.
They usually oxidise very rapidly and do not offer the corrosion protection of adequate Powder-Coat.
Good jig design is more often the answer to the major problem.
As for Jig Marking, I have found with most Polyester Powders that a slurry made up with powdercoat mixed with MEK will provide a much better alternative for spot fixing.
If there is a major problem project then think about thermoplastic powders.
You can spray onto a Teflon coated substrate base then remove the "patch" and re-apply it to the substrate bare patch with a heat gun and Teflon roller.
If I had my time again I would ban aerosol touch up paint from any powdercoat facility, it is courting trouble.
Hope this helps,
Regards,
Bill
William Doherty
Trainer - Salamander Bay, Australia
---
Second of two simultaneous responses -- July 16, 2012
A. Hi Geoff,

Apart from the size what about the real touch up system with wet paint. Generally we go with a primer and top coat for a larger patch of holiday / touch up. But whether this meets the standard of original coated system?. When we coat a heavier street lamp post a larger touch up area is unavoidable.

Most of the time the first failure starts at the touch up point.

Hope there should be some standard for this touch up issue. Waiting for more debates.
Sellappan Thiagarajan
- Chennai, India
---
July 21, 2012
Bill, Sellappan,

I agree with you. Aerosol, though widely used, is quite inadequate by comparison with the original coating (normally polyester) -- but there seems to be no standards based definition on its use.
At the miniscule level (say 2 mm x 2 mm) it might be OK, though even still a weak point of the coating.
But what's to stop a coater using such a patchup for 200 x 200 mm?
Powder and MEK is certainly one method, but even that has inadequacies. The curing is missed, so long chain polymers are not formed. Brushed on paint (almost like a nail varnish brush) is another method, but not so far better than the others mentioned.
It's disappointing that the standards like ISO 13438 don't address this issue.
If they did, I'd say about 10 mm x 10 mm max is the limit, but with some % of total surface area of item included. (10x10 mm would be big on a matchbox sized item, but reasonable on a 7 m x 3 m x 1 m framework).

Geoff Crowley
Crithwood Ltd.
Westfield, Scotland, UK