Where the world gathers for
plating, anodizing, & finishing Q&As since 1989
-----
Setting up an Electroless Nickel automobile body coating plant
June 23, 2012
Q. Hello everyone.

Firstly I'd like to say I've enjoyed reading the many questions/answers on this site and the very helpful manner of so many people, and also the huge amount of shared knowledge is excellent.

I hope someone can assist me: I am considering the possibility (assuming it's at all possible) of setting up a very large electroless nickel facility to be able to process large/bulky parts.

For example/discussion purposes (and to hopefully simply things), let's use a very large car body shell as being a good indicator of the size/bulk and type of construction of the items to be treated (auto body shells will be the intended parts to be processed).

Can anyone provide me with any initial indication/answers to any/all of the following initial questions;

1. If the EN is to be covered by paint, would a low, medium or high phosphorus be best?
2. Or other?
3. What effects the finish to be matte, semi bright or bright on EN?
4. Typical problems with large complex shaped objects being EN plated?
5. Expected life/use of the contents of EN the tank/s?
6. Cost for such a EN facility?
(sorry if some of these questions are like the proverbial "how long is a piece of string").

I'm looking to set up a suitable facility here in Australia, I was contemplating an e-coat facility , but I believe an e-coat paint facility will be far more expensive than an EN facility (forgive my ignorance if I'm incorrect).

Any advice and/or assistance in providing the EN equipment/facility will be appreciated.

Thanks and everyone have a nice day.
William John
- Melbourne, Australia
June , 2012
A. Hi, William.
Never say never, so I'm reluctant to discourage you in this quest; but the overall thrust seems to be to find a less expensive approach than e-coating, and I don't think electroless nickel plating will be it. Perhaps you are experienced in e-coating and thereby foresee the costs, while being less familiar with electroless nickel and thus don't foresee its costs (heating, filtration, ventilation, spare tanks)?
A rule of thumb (although thumb-rules are often way off) is that electroless nickel costs about 10x as much per square foot as electrolytic nickel plating. If we invent another rule of thumb that e-coating and electrolytic nickel plating "look" like they are of approximately equal complexity in terms of equipment costs, we are still left with electroless nickel costing too much to be a cost-effective alternative to e-coating if that's what you're after.
A large electroless nickel plating installation is certainly feasible, although it would probably cost $3 million USD and up, but I think the chemical costs would be a killer unless you needed the properties of electroless nickel plating. Plus, regardless of what type of EN you use, it's probably not an ideal pretreatment for paint because it passivates readily, and can't (to my limited knowledge) be phosphatized or otherwise be easily treated to build good "tooth" for the paint. Good luck.
Regards,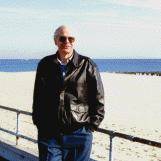 Ted Mooney
, P.E.
Striving to live Aloha
finishing.com - Pine Beach, New Jersey
---
June 29, 2012

Hello Ted, once again I must say how I enjoy reading the responses on this site and the genuine intent of many people to assist others, to everyone - well done.

Thanks for your response - yes - E-coat was the process I was hoping to find an alternative for - but after reading your comments, its looks like E-coat will be a better option for us than setting up an EN facility of the size we are seeking.

Thanks and have a good day.

William
William John
Automotive - Melbourne, Australia