Where the world gathers for
plating, anodizing, & finishing Q&As since 1989
-----
Tinplate passivation using trivalent chromium
June 22, 2012
Q. Hello every one
I'm Ph.D. of analytical chemistry. I have recently engaged with an industrial project on replacing hexavalent chromium (Cr(VI)) with trivalent one (Cr(III)) in the electrolytic(cathodic) passivating process of tinplate.
Through careful literature review I found that passivating layer formed on tinplates in the traditional Cr(VI) process, mainly contain trivalent chromium in the form of Cr2O3 or Cr(OH)3 and not zero-valent (metallic) chromium. Therefore, I concluded that the final passivating layer must composed of Cr(III) species. Now, this question arises that if it is possible to electrolytically deposit Cr(III) species on tinplate from Cr(III) (e.g. Cr2(SO4)3)containing bath?
My question is that "Is it possible to replace Cr(VI) with Cr(III)?" and if so, "What is the practical procedure?"
Keep in mind that the proposed procedure must be applicable in the industrial scale.

Regards
Mohsen Khosravi
Researcher - Iran
---
June 22, 2012
A. Hi, Mohsen. Thanks for an interesting and well-composed question.
In my plating industry experience I only recall one example where we applied electrolytic chromating. We did it on tin-zinc alloy plating, and it was successful on a large scale, However, the coating was most definitely a strong yellow (amber) color -- the color of hexavalent chromium. Although I am not aware of any analysis done on the coatings from that installation, the color alone tells me that the coating was very high is hexavalent chromium content.
My experience may not be translatable to the application of chromate coatings on pure tin where the deposition mechanism may be different. What may be translatable is that, if the coating is yellow, I would be very cautious about any analysis, assumptions, or lit search that says it's not hexavalent :-)
Regards,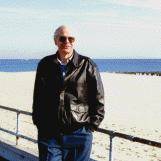 Ted Mooney
, P.E.
Striving to live Aloha
finishing.com - Pine Beach, New Jersey
---
July 23, 2012
A. Dear Mohsen,

I have a bachelor's degree in Chemistry, and I may add to Ted's response, it is a really good question.

Chromate conversion coatings may be applicable electrolytically, but the conversion from Cr(VI) to Cr(III) has a low potential, and the reaction is not complete generally. Increasing the difference of potential (sorry for my technical English, I don't know if I'm expressing well), you have some deposition of metallic chrome, and you do not want that...

The structure of the chromate conversion coating is not really known, and there are many theories of what it is and how is it formed. We do not know (truly), also, why it increases the corrosion resistance of the metallic deposition!

The conversion from hexavalent to trivalent has many problems, and if you talk to passivator suppliers, they may tell you that there are some problems with small amounts of hexa chrome in Cr(NO3)3, and THIS small amount cannot be reduced by any common reaction. So, many suppliers make the passivator with Cr2(SO4)3, with an almost 100% purity.

However, I invite to break this paradigm and amaze us! As I always say, Chemistry is not an exact science...

Best regards!
Daniel Montañés
- Buenos Aires, Argentina
---
August 13, 2012
Q. What is the method of removing iron contamination from Trivalent passivation solution?
Santosh Tiwari
chemicals - Naraina, Delhi, India