Where the world gathers for
plating, anodizing, & finishing Q&As since 1989
-----
Copper/Nickel Alloy Plating is Brittle
June 19, 2012
Q. I am developing a Copper/Nickel alloy (98.5% Cu, 1.5% Ni.) The starting chemicals are Copper Sulfate pentahydrate, Nickel Sulfate hexahydrate and Trisodium Citrate as the complexing agent for the co-deposition. So far I have achieved the correct composition, but the alloy is very brittle. I am using an insoluble anode and no additives (as yet).
Can you explain the cause of the brittleness and how to correct it. The pH of the mixture is approx. 4-5. I am doing a potentiostatic deposition and according to my CV scan, the potential I am using should not cause excessive Hydrogen evolution.

Does anyone have any suggestions how to solve this problem
Maurice Mason
Plating Consultant - Danbury, Connecticut, USA
---
July 25, 2012
A. Hi Maurice!

Copper and nickel form a solid solution completely across the phase diagram- they don't form any weird crystal structure or intermetallic compound that would account for any brittleness. I wouldn't think that would happen, so I agree with your surprise that it is!

If I were faced with this problem internally, I'd examine the broken plating chips with my SEM, looking for intergranular fracture- and if I found it I'd try to see what was on the grain boundaries that might make the plating fracture there. I normally wouldn't consider hydrogen, since it shouldn't embrittle copper as it does steel, but I'd keep it in mind as a convenient scapegoat. I'd use the EDS part of the SEM to look for other elements, but EDS is only going to find them if they are say, more than 1%. It's certainly possible something like selenium or arsenic might be on the grain boundaries, embrittling them, and I'd never see it.

I'd also mount and polish a sample, and look at it metallographically, as those are the tools readily available in our lab. That would show what geometry grains I was getting- long, or blocky, or equiaxed, etc- and that might shed some light on the issue.

If you want to send me a sample, I'll take a quick look. Ted has my contact info, but I'm not hard to find anyway.

Good luck!

Lee Gearhart
metallurgist - E. Aurora, New York
---
"Electrodeposition of Alloys: Principles & Practice"
by Abner Brenner
from Abe Books
or

Affil. Link
Your purchases make finishing.com possible
August 12, 2012
A. Hi Maurice
Alloy baths are often difficult to develop but you seem to be on the right lines.
I would suspect organic contamination. Even if you are using good lab grade chemicals, plating solutions are very sensitive. Treat with hydrogen peroxide then carbon treat and filter. Run this bath at about 55 °C and pH5.
I would abandon the potentiostat. Current density is the controlling factor and about 20 amps per sq ft is about right here. A constant current rectifier is useful, constant voltage is largely irrelevant.
A word of caution with published phase diagrams. They are derived from normal metallurgical practice i.e melted mixtures. Alloys formed by deposition at near room temperature may not conform. In fact it is possible to deposit some alloy ratios that cannot be made by melting.
The remaining problem could well be internal stress in the deposit which can reach impressive height.
Possible additives are saccharin c. 0.5 g/l or thiourea at about half that.
Good luck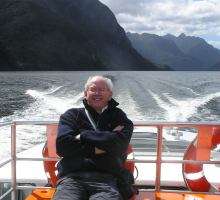 Geoff Smith
Hampshire, England
---
---
Plating copper-nickel alloys from a sulphate bath with separate rectifiers

November 5, 2014
Q. Can Nickel and Copper be deposited simultaneously (alloy plating) using two anodes (one copper and one nickel) in a mixed nickel-copper sulfate electrolyte to obtain a finish that has a finish that resembles brass?

If so, what Volt-Amperage ratings would be optimal?
Robert Lynch
- Naples, Florida USA
---
November 2014
A. Hi Robert. As for whether there are practical copper-nickel or nickel-copper alloys that resemble brass, I'd suggest that you try to get access to a copy of Brenner's "Electrodeposition of Alloys". It's one of a kind: two volumes with over 1300 pages of info on every possible plated alloy.
There's nothing wrong with using two separate rectifier circuits for the two metals, but it won't accomplish the result that most people might anticipate, so for the benefit of curious readers, please permit this explanation --
Children build 1.2 volt lemon batteries by inserting a copper penny and a zinc coated galvanized nail into the fruit. Each copper atom has a 1.2 volt force driving it to dissolve a zinc atom into solution so that a copper ion can plate out. Thus it would seem impossible to electrodeposit a brass alloy onto anything because if a zinc atom wanted to plate out, it would have this impossible-to-overcome voltage fighting to re-dissolve it and replace it with a copper atom.
But it is possible to electrodeposit brass, and the explanation lies in the Nernst Equation: if the concentration of copper ions is millions of times lower than the concentration of zinc ions, their deposition potentials can be made the same. But that, in turn, introduces another problem: how are you going to practically electroplate brass from a solution that has virtually no copper in it (1 part copper for every several million parts zinc)? And the eventual solution is that you have to "complex" the copper, so that there is plenty of copper content in the solution, but very few free copper ions.
And that is the actual clue to how alloy plating is done: the chemistry is tailored to complex the metals. Thus, I doubt that you can plate copper-nickel alloys from the simple salts of a sulfate bath, but there are citrate, pyrophosphate, cyanide, ammoniacal and other possibilities. Good luck.
Regards,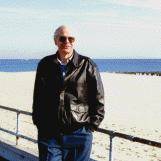 Ted Mooney
, P.E.
Striving to live Aloha
finishing.com - Pine Beach, New Jersey